Getting low open rates on your email? Resolve your email marketing problems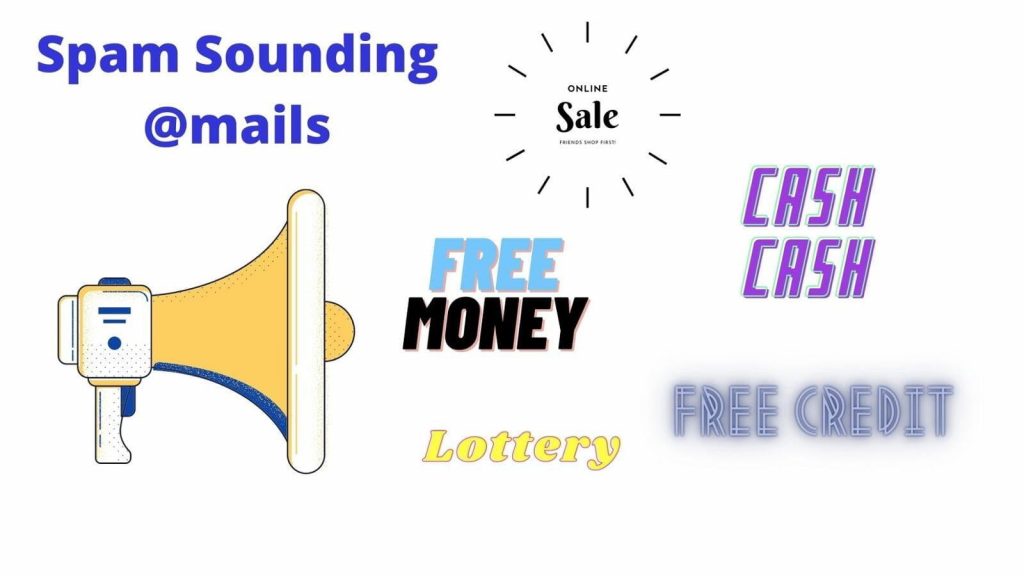 How to improve your email marketing open rates
Even after putting efforts in content many email marketers face an issue of getting low open rates. This is a trouble that almost every email marketing company wants to solve. Not getting traffic on your content is not a single problem and it carries several reasons. But not to worry ! Below are a few points that state clearly about the major problems and mistakes and their solutions while sending an email to your leads and customers. Follow these steps and improve your email marketing open rates.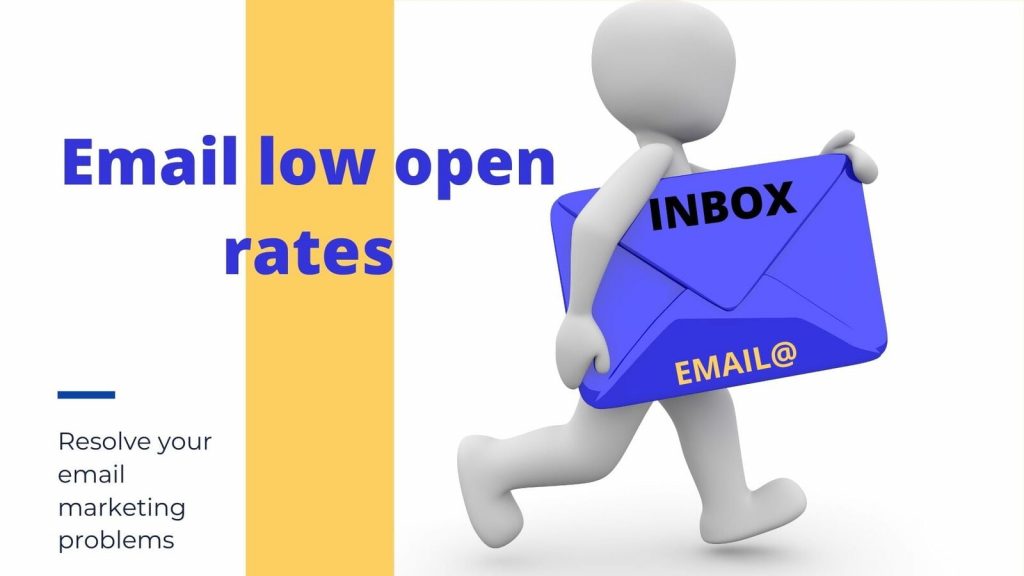 Dull subject line
If we talk about sending an email, the first thing that represents your content is the subject line. Content experts say that, within 3-4 seconds of reading, a reader decides whether he has to read the entire email or he has to ignore it. If you have ever noticed, a subject line is something that is visible in the inbox list itself, if it does not convey much value to the customer just forget the expectation of it getting opened. Your subject line should be clear, catchy, and short. It should carry a clear purpose of the mail fascinatingly. Few examples of catchy subject lines are as follows:
– 10 recommended ways to organise your day
– How to improve email deliverability
– Let's overcome email marketing obstacles together
Did you notice? Subject lines like these clearly express the intention of the further content and the people who are interested in that particular topic get a hope of finding solutions to their problems. That's how we provide value to our content. Hundreds of bloggers write blogs on similar topics all around the globe, you cannot compete with each and every blogger but your way of writing should trigger the idea of opening the mail in the reader's mind.
Don't put everything in CAPS
Many content writing newbies think that writing the subject line or the entire content in caps would gather the attraction of the reader towards their mail among the several mails in their inbox. Well, it is true but to some extent but you would surely be unlikely to use this strategy again once you get to know the fact. In the world of email marketing, something that is written in all-caps gives a sound of shouting at the reader and doesn't look polite and appealing. So this is a completely wrong approach and should be prevented if you do it. A subject line should be sophisticated and productive at the same time. Writing a subject line in all-caps gathers the attraction of the readers but negatively and this practice should be avoided.
Not optimizing for mobiles
It is a reality that 50% of emails get opened on mobile phones. A subject line of mail should be notably optimized for mobile phones. There are a lot of differences between computer and mobile interfaces. Generally, it is asked that the subject line of an email can be up to 60 characters. But keeping the mobile users in mind, these many characters of a subject line are not visible in the inbox of the phone. You would eventually lose many potential customers if they don't get a clear outline of the mail through their mobile phones. So considering the mobile users, the subject line should be wrapped up within 30-40 characters if possible. For implementing this practice avoid useless words like Hello, hey, hey there, etc. Directly provide value in your subject line and keep it short, simple, and convincing.
Poor content
Once you get command over the selection of subject lines, maximum email receivers will open your email, but poor content inside can be the next hurdle. A receiver opens selected emails among a hundred with the hope of getting some value or solution to his problems. If he finds boring or irrelevant content inside it can be a cause of disappointment to him. Just keep in mind, once the reputation of the content and emails gets lost, it's very tough to gain it back. Make sure that your content is interesting, interactive, and valuable at the same it and showers loyalty and trust in a promising way.
Distracting from the topic
It's not about the quantity but the quality of the content. Expert content creators never beat around the bushes and convey the value and the main purpose in an attractive manner. Many entry-level email content writers fill up their content with irrelevant topics that circulate the main motive just to make their content big. This is a complete mistake! As the reader is not waiting to read your email, he'll continue reading if he gets the clear objective of the mail. So just express to the point information of the topic and don't lose your potential customers just for the sake of making the content bigger.

Other than quantity issues, one of the common mistakes is not maintaining the sequence. An engaging content always follows an interactive sequence that is not at all boring. Explain your product or service in such a manner that it should feel like one to one conversation while reading more than just an article.
Excess of infographics and images
Content doesn't mean just an article, there are many resources like images and infographics that are used to make the content visual hence interactive and easy to understand. But while designing an email campaign many newbie marketers forget that these resources are just to give a touch and to beautify the content.

Content is the king!
Being a content creator never forget this thing. Images are just a spice in the main course but the content is the real resource that will provide value to your service. Never make the mistake to overfill your email with images and visuals. Use it just for a better understanding of the customer but use your content as the main weapon of conveying the motive.
Spam sounding emails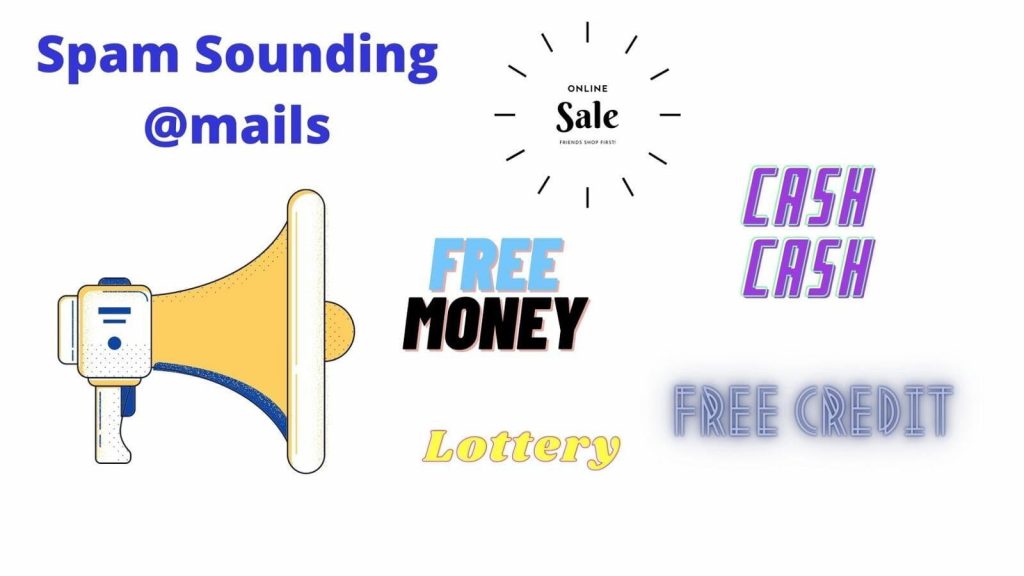 If you look at your own mailbox, you will find several emails that you don't even open. The reason for this is not only a poor subject line but the reason can be a fake or fraud-sounding subject line too! There are some selected words or lines that make the email look too good to be even practically possible. Don't use words that give a situation of doubt in the reader's mind, he'll directly report you as spam and the game of email marketing will be over there itself. The service that you are conveying through email should look genuine and true, don't claim something that is too hard to offer, and never give false hopes to the customers.
Some of the spam triggering words are as follows:
-Act now
-Don't delete
-Order now
-Stop
-Congratulations
-Credit card
-Cash Cash Cash
-Earn
-Free money
There are even thousands of words like this that you can find on the internet that should be avoided in your subject line if possible. Check step 7 in this blog from Neil Patel
Not focusing on remarketing campaigns
Scheduling remarketing campaigns is one of the most productive and important practices that is generally ignored by many email marketers. It is always advised to stop putting efforts on those leads who are not even opening your email but always provide a great service to your potential customers or those leads who ever visited your site or applications. These people have already shown interest in your product and may buy it if provided more value.
Re-marketing campaigns is the strategy to do it! It is specially scheduled for the people who are already aware of your product and services. This provides you with better reviews and responses of your visitors towards the product and even helps you to convert them into your potential customers.
Unclear Call to action buttons
Not putting CTAs (Call To Action) buttons is the biggest mistake that directly makes you lose your customers even after putting effort into them.
Just imagine! You did everything right, you conveyed your product perfectly and provided enough value that a lead is willing to become your customer. Now, not giving him a proper call to action makes him give up on your product because he finds no way to contact you. Other than just putting CTAs you should also know where to place them. Place them in the right place on your website. For example, give a CTA as "Try Now" immediately after you have explained the core function of your product. That makes the visitor explore your product in a better way and the way from which lead can contact you.
Not providing Unsubscribe link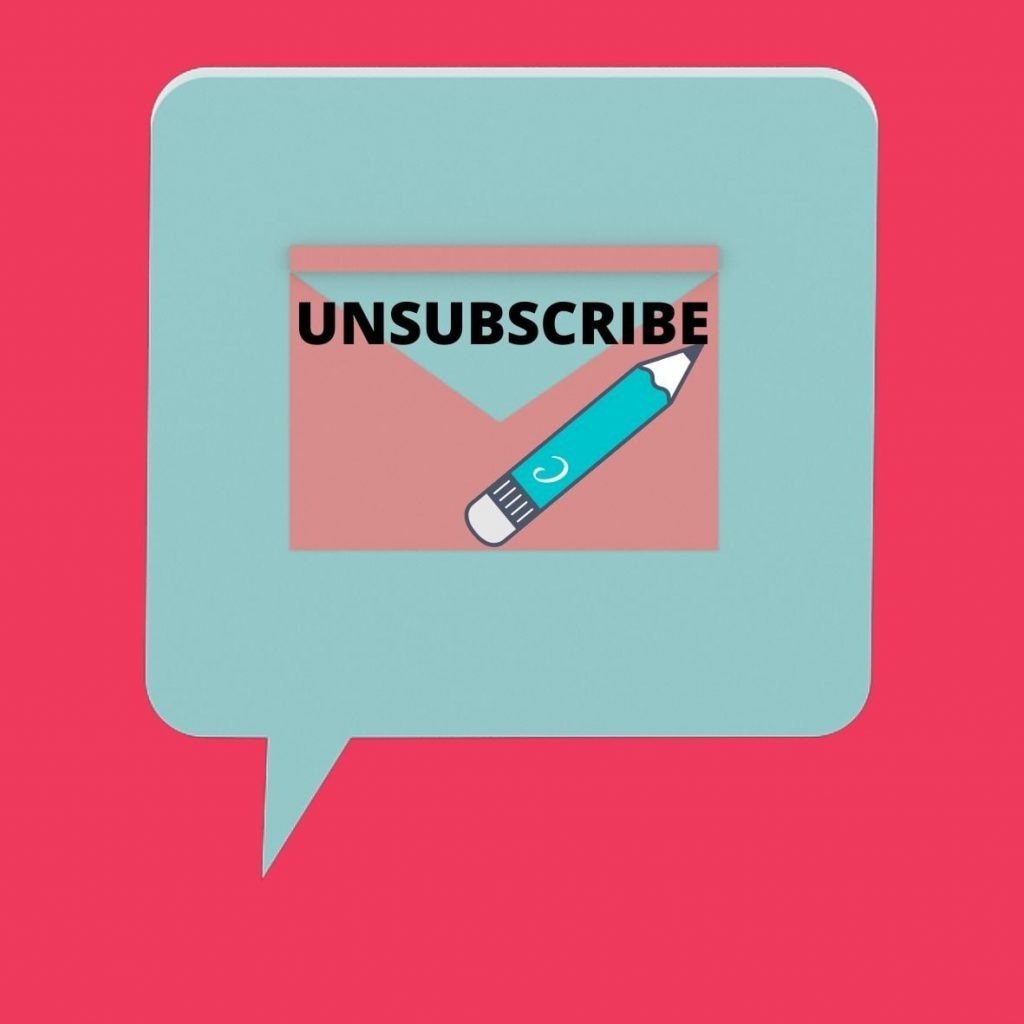 A small mistake that can end up diminishing your domain reputation or making your emails spam content. Remember, once the reputation is destroyed it is very difficult to gain it back and takes a lot of time. This happens when customers report your email as spam.
Email marketing may include bulk emailing and it's not necessary that every lead is interested in your product even if it is awesome. Some people don't want to receive your mail but when they don't find a way to unsubscribe you they will eventually report you as spam. To prevent this issue provide an authority of unsubscribing to the readers. It is done by providing an unsubscribe link at the end of the mail or in your template so that if someone does not want to receive your mails he can unsubscribe on his own.
You can edit text on your website by double clicking on a text box on your website. Alternatively, when you select a text box a settings menu will appear. your website by double clicking on a text box on your website. Alternatively, when you select a text box
Losing one subscriber is far better than losing the reputation!
Welcome email without any info
Experts are already aware of this but many email marketing newbies often make the mistake of sending a welcoming email to a new subscriber to show a kind gesture. Yes, this may seem very kind but totally unprofessional. A mail that only consists of "Thanks for subscribing us" does not looks like a professional interaction. Showing a welcoming gesture is good but your very first mail to your subscriber should also be valuable. You can write "Thanks or welcome" in your first mail but wrap it up in just one line and start talking about the values of your product and service. That's how professionals do.
Not Tracking campaigns
When everything is finally done perfectly and the email campaign is sent the work is not done yet. It is always better to get better from your last performance and for that you need to examine your last activity. The same goes here! Tracking your campaigns makes you analyze your activity and allows you to recognize your mistakes that can be corrected next time. It gives you a clear vision of separating your email list on the basis of age groups, areas, and timings so that next time a right person could receive the right email at the right time and your customers remain satisfied with your services and emails.
Other related articles
How to manage your inactive email subscribers