Top 10 Best Practices for Welcome Email Series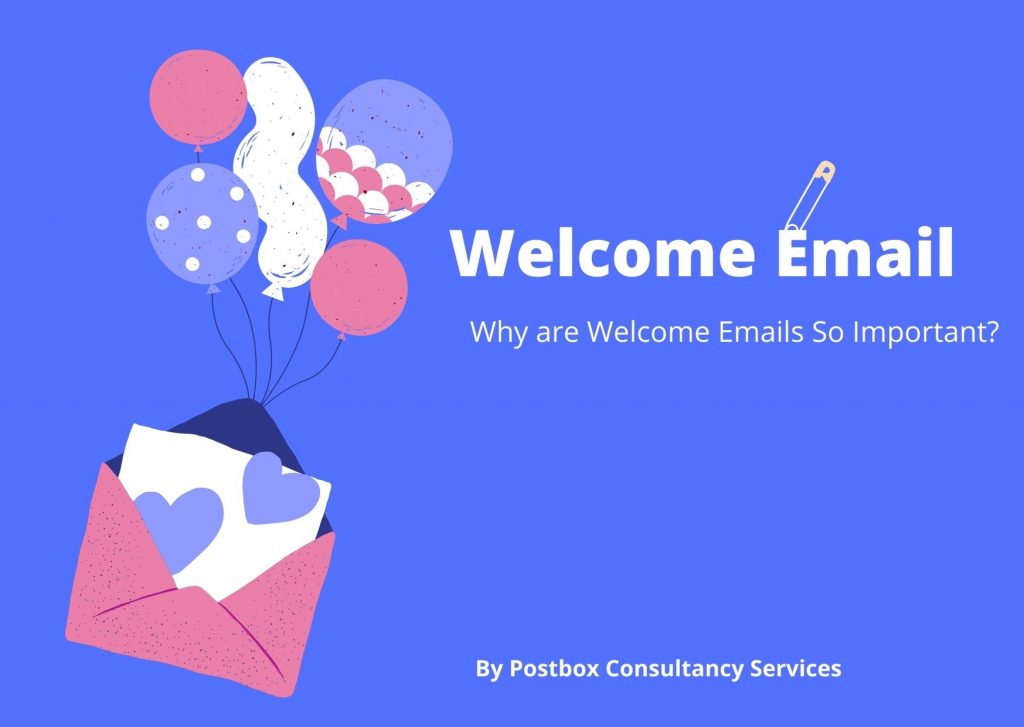 Importance of Welcome Emails
Unlike the old days, first impressions might not be everything in today's world. But when it comes to marketing, they have the potential to make or break the reputation of a brand. Talking in terms of email marketing, the most crucial email your potential customer will ever get is going to be the welcome email.
When a user subscribes, it's an onset of what can be a mutually beneficial and amicable relationship. If you manage to create the proper hook, they will definitely be interested in hearing more from your end.
On that note, in this post, we're going to take a look at some best practices for welcome email series that have proven to be successful. But before that, we'll check out why there's a hype around them and why are they so crucial.
Why are Welcome Emails So Important?
Experian marketing services data research suggests that people open less than 15% of promotional emails as compared to 58% of welcome emails. Since it sets the tone for other upcoming emails and introduces subscribers to your brand, welcome emails attract the right type of attention. A greEat first impression sets the foundation of future convergence and sales.
For instance, if you deliver a useful lead magnet along with introducing the story of your brand, it leaves a strong and positive impression on your audience. When you congratulate them on being attentive and proactive, it makes them feel valued. If you do it right, your welcome email also helps you in the collection of relevant information such as replies, click-through rates, open rates, link clicks, and email forwards.
Usually, after a subscriber has opted in, they are in the most exciting mindset. This gives you the best possible chance to show your audience how you can help and introduce yourself in the most innovative way. If you're lucky, you can even make a sale without even trying! Remember, welcome emails can leverage the untapped potential of curiosity which is a great hook for future sales.
Now that we are clear on the importance of welcome emails, let's move onto the top 10 best practices for welcome email series.
10 Best Practices For Welcome Email Series
"Hi, you are now a subscriber to our boring list." Does this one-liner spark your interest in any way? There are some key elements you have to keep in mind before you you say hello. Let's take a look at the 10 best practices for welcome email series for a long and nurturing relationship with customers.
1. Be Quick With Sending The Welcome Email
If consumers don't immediately get an email after signing up, they might think that something is wrong. Remember, competitors are lurking around everywhere. The least you can do is not give them a chance to reach your customers before you do. After all, if a subscriber has opted in, they are definitely interested in your offering. They don't deserve confusion, uncertainty, or disappointments after signing up.
2. Introduce Yourself But Don't Sound Preachy
It's pretty obvious that a welcome email introduces subscribers to your brand and what you have to offer. But instead of making the email all about you, it's better to sound considerate and make customers know that you respect their time.
A good practice is to let them know that you realize they're busy. That's why you are keeping the introduction quick and to the point. Now that you have their undivided attention, state what sets you apart from the competitors. Highlight a point of convenience that others don't offer.
For instance, if you have been in a business for years, let them know that experience is your strong point. If you are offering something where they can try out your product or services, let them know that they can form their own opinion after trying what you have to offer.
3. Let Them Do a High-Value Deed For You
I'm not asking you to immediately start making demands from your subscribers. You need to realize that someone hinted that they wish to hear more about your brand. This indicates a high level of intent. That's why they're a welcome email is a chance for you to act exactly on that.
Make them do something valuable. But keep in mind that it should benefit your customers along with providing value to you. Some examples include giving a massive discount on the first purchase, letting them know about the values you follow, get customers to give you more information about them, and get them to refer to your brand in their circle in exchange for an incentive.
4. Sets Of Expectations and Fulfill Them
Signing up for an email is a mixture of trust and hesitation. When you set realistic expectations, you build anticipation and when you fulfill them you build trust. Let them know what signing up for your email list means.
If they can expect a consistent pattern, let them know what is going to be. For instance, you can share some informative facts on one day of the week and offer them a huge discount on another set date.
5. Limit Call To Actions
The biggest mistake some email marketing do is they ask subscribers to do too much. CTA after CTA is not going to do you anything good as your audience is busy. If they have to make too many efforts they won't engage with you much.
Be gradual and balance while trying to be the customer relationship. They are more likely to get distracted if your email asks them to do a lot. Let your content flow in their inbox via a series of tightly balanced and to-the-point welcome emails.
6. Customize Your Welcome Emails
Depending on the source of acquisition, customize welcome emails. For instance, if a user opted for your emails through to an app, your welcome message to them doesn't have to prompt them to download the app. That approach would work well with someone who was making a purchase on a website.
A shopper can obviously use an app for easier checkout and future purchases. You also need to keep a different incentive for different subscribers. Don't just broadcast a template assuming that every subscriber wants the same thing. The virtual world has made people smarter. They will see right through it!
7. Apply Seasonal Updates To Your Welcome Email Series
While a generic email series can be a real time-saver, applying seasonal updates to your content makes it appear fresh. If winter is coming, and you are a travel agency, it would be a smart move to suggest warm or beach destinations to your subscribers.
It's no secret how sales can go up in volumes during festival time. The bottom line, if it's Christmas, with a merry Christmas and offer them something seasonal!
8. List Out Some Exclusive Benefits
There is a great chance that competitors are offering the same benefits as you. Moreover, you are also pretty much aware of the benefits you offer to such an extent that they have become really obvious to you. But your subscribers are not thinking about you as much as you might think.
Even though the benefits may seem obvious, it's important to remind your subscribers why they should stay tuned in to your offering. For instance, airlines can make their subscribers know why they should be flying with them. Some of the bates include Wi-Fi, entertainment, mood lighting, at the best fair. During this process, also make them feel special. For instance, you can let them know that they are the first to know about what you are offering.
9. Make Them Look Forward To What's Next
While your welcome email should be valuable and informative, don't try to squeeze everything into that first email series. After all, there is a reason why it's for welcoming your subscribers. Since it's not the last email you are ever going to send them, have an open loop. Make them look forward to what's next.
This will increase their likelihood of opening your future emails. Use something like "in the next three days, I will be providing you with some top secrets about XYZ. You can also provide a link to your blog or other content channels to expand your horizons of conversions.
10. Build a Personal Connection
Usually, the whole intent of email marketing is to increase the conversion rate. But people are not a fan of forking over their hard-earned money. That's when micro commitment can come into the picture. In simple terms, it's a small request that moves your subscriber further along your email marketing funnel.
For instance, if you are a digital marketing coach, you are welcome to email can ask subscribers to reply with the biggest challenge they faced in digital marketing. this is a simple call to action that doesn't require much effort. Even though some subscribers might not reply, don't forget to offer them something valuable in your upcoming emails.
Final Words
It's pretty obvious that you have to put in a lot of effort into your email marketing campaign to make it a successful stop. My advice is to just allocate a little extra time and diligence to your welcome email series. If you create a killer first impression and maintain consistency with value-based offerings later, there is nothing that can stop your email marketing efforts to bear fruit.
If you think I missed out on some other practices you have tried and tested, let us know in the comments below.
---
Author : Veethee is a Computer Science Engineer by degree and a passionate writer by choice. The credit for her profession as a web content writer goes to the knack for writing combined with a technical background. She believes in utilising her skills to spread awareness and simplify people's lives with her writing! When she is not busy playing the game of words, she likes to indulge herself in hobbies like reading and hitting the gym.
---