Deliverability Interviews – Anders Berggren from Halon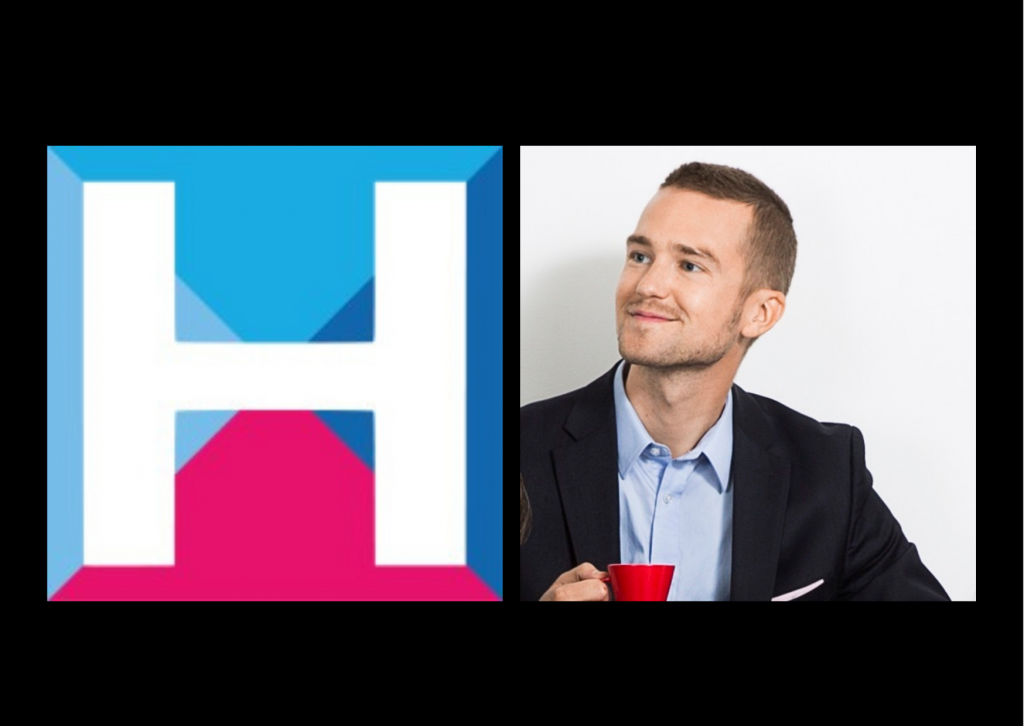 Interview 4: This is our fourth interview in the deliverability interview series. In the deliverability interview series we are covering the deliverability perspective from different ends – ISP, ESP, MTA and other tools/parties in the email ecosystem.
In this interview we spoke to Anders Berggren who is a co-founder of Halon. Halon is one of the well known MTAs in the market for large scale emailing.
Anders is 36-year old and was part of founding Halon, the flexible MTA for large service providers, 15 years ago. He is interested in Internet infrastructure in general, and email in particular.
He is co-chairing M3AAWG's Data and Identity Protection committee, and working hard to improve the state of email encryption and privacy. Outside of IT, he is passionate about cycling and trains.
---
In case you missed we earlier published interviews in the deliverability series with Damien from Mailreach, Arun from Zoho and Przemyslaw from Omnisend.
---
Interview Date: 07 February, 2022
Postbox Services: Anders, you were one of the co-founders of Halon in 2006. Could you tell us how you came up with the idea of Halon MTA and how has its journey been?
Anders: Thank you for inviting me to this interview!
Our founding group has roots in the Internet infrastructure and hosting industry, and we started developing an email scripting language for mailbox providers so that they could offer a better service to their customers.
This evolved into a full-blown MTA that provides value to many different verticals; organisations that send, receive or process email at large scale.
Postbox Services: Halon is one of the well-known MTAs in the market. What are some of the unique features which help it stand apart from its competitors?
Anders: Halon MTA is all about enabling our customers to deploy world-class, differentiated email services in a short time and at low maintenance and operations costs.
It's like a comprehensive toolbox full of ready-made components that senders and receivers need, tailored using an email-specific scripting language. Our customers praise our flexibility, DevOps focus, support for modern technologies, and our engaged support team.
Postbox Services: Halon provides a scripting language HSL. Could you tell us what are the benefits of using HSL vs putting all configurations in a file? Does HSL help in achieving deliverability?
Anders: It's all about automation, and being able to get the MTA to do exactly what you want it to; without compromises or having to build potentially fragile tooling around it.
The delivery logic can pick up all imaginable signals, either external factors like customer account age, or per-message properties like spam scores or DMARC alignment, which can be used as input to delivery parameters and source IP segmentation.
Postbox Services: Could you talk about some of the most common deliverability challenges your customers face and how does Halon help them?
Anders: Maintaining effective bounce management, abuse prevention, optimising delivery for maximum efficiency, speed and inbox placement.
Halon MTA aids in the mitigation of those and many other common deliverability challenges faced in large scale sending environments. Outbound abuse prevention and compliance walks hand in hand with good deliverability.
Our incredibly granular approach with per-message segmentation allows fine-tuning delivery in the most advanced ways possible, and enables an automated approach to many common deliverability management tasks.
It also allows for intelligent routing of specific segments of email streams to specific IPs, optimizing delivery times and when managed effectively inbox placement rates.
The ELK-based dashboards and reporting provide a level of visibility not commonly available to deliverability teams. With Halon MTA's flexibility and scripting language, the opportunities are truly endless.
Postbox Services: From your experience what is the safest email volume that can be sent from an IP address in a day?
Anders: This is a difficult question to answer, because a safe volume will be determined by your sending reputation, the makeup of your lists and the mailbox providers your recipients use.
An IP with a stellar reputation can send millions of messages per hour and maintain that throughout the day. You can see examples of ultra high volume IP addresses by looking at online services like Talos Intelligence.
Indeed some single IPs used by large senders might send more email in a day than is sent by an entire small country. The limitations on sending will typically not be the MTA, but recipient MTA rate limits or limitations, the quality of your lists and your own sending reputation.
The limitations on sending will typically not be the MTA, but recipient MTA rate limits or limitations, the quality of your lists and your own sending reputation.

Anders
Postbox Services: Could you talk a bit about reporting, analytics, and any predictive analytics features of Halon?
Anders: Halon MTA supports logging in all imaginable formats and methods; of which JSON over bulked HTTP is among the most popular.
Our endless integration capabilities enables us to interact seamlessly with a client's pre-existing log processing tools. On top of that, our own ELK-based reporting dashboards offer great insights out-of-the-box. They provide the ability to dig into individual senders, campaigns, or even single messages.
Tailored views can be created based on any number of variables. The dynamic and predictive automations differ greatly between different ESPs and their specific use cases and needs.
It generally boils down to effective abuse prevention, fine-grained segmentation, and picking up signals from mailbox providers as early as possible to maximise successful delivery whilst utilizing the minimum possible resources.
Postbox Services: Lastly Anders could you share your tips for new companies that are setting up on-premise MTAs to achieve email deliverability.
Anders: In my experience on-premise MTA deliverability is to a large extent the same as when outsourcing sending; being mindful of recipient list origin, customer vetting, domain authentication, IP warm-up and segmentation, etc.
There are differences however, especially around sending parameters to popular destinations. I would strongly recommend working with a consulting partner like Postbox unless you have an experienced deliverability expert in your team.
Postbox Services: Thanks much Anders. We really appreciate you took time to talk to us about Halon, its journey and features and deliverability.
---
If you need any help/consultancy related to email infrastructure setup please do reach out to us
---