Deliverability Interviews – Przemysław Kuciel from Omnisend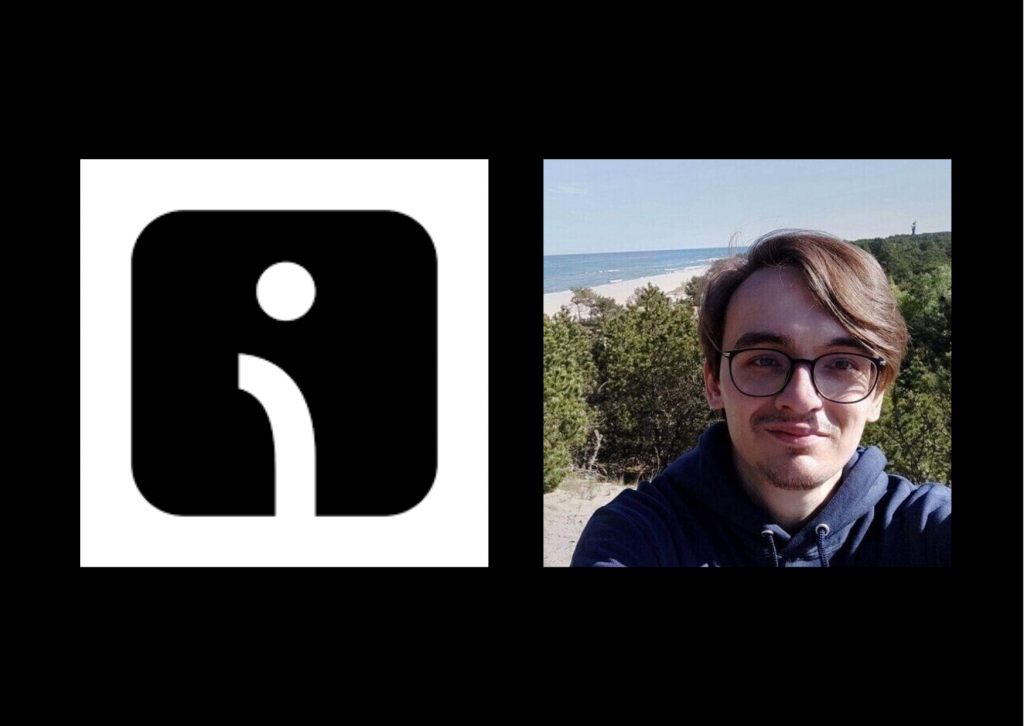 We are proud to announce the launch of our deliverability interview series. In this deliverability interview series we are talking to industry experts from various companies about their views on different aspects of email deliverability, issues they face, how they solve these issues and the best practices they follow to delight their customers.
This series covers many ESP, ISP, associations and companies (tools for email marketing and deliverability) so it gives a 360 degree view of deliverability challenges and how different entities approach these challenges.
Interview 1: Our first interview is with Przemysław Kuciel from Omnisend.
Przemyslaw is an experienced Deliverability Manager who is very passionate about the email industry. He adores Omnisend, both as an employer and the product. Author of the several Deliverability & Privacy related articles. Wannabe writer (his Deliverability book will hopefully be published in 2022!). He is also a Linux/open source software enthusiast. Privately, he is digging into philosophy texts – his favorite philosophers are Seneca and Spinoza.
---
Interview Date: December 20th, 2021
Postbox Services: Przemyslaw – How are you doing?
Przemyslaw: Good afternoon, nice to meet you. I am great, thank you for asking!
Postbox Services: I guess you must be running quite occupied last few weeks looking that you head the deliverability at Omnisend and we are just past the Thanksgiving shopping?
Przemyslaw: Indeed, November and December are the most challenging months in terms of the workload in the Deliverability Team. The email traffic is ramping up quite rapidly – our small team must not only supervise the infrastructure, but also support and guide our customers with their own goals and challenges, which is definitely a lot.
Postbox Services: Could you tell us a bit about your infrastructure? We understand Omnisend partners with Mailgun for email services. Do you add additional Mailgun IPs during holiday seasons to manage the spike in email volume? What kind of email volume do you send per IP address?
Przemyslaw: We are working closely with Mailgun regarding our infrastructure. Omnisend is utilizing Mailgun features at its fullest, including list cleaning services, inbox placement tests, and their dashboard as well. What is more important, we are renting IP addresses from Mailgun, but supervising them on our own.
Omnisend truly adores Mailgun, not only for the services that they are offering, but also for the outstanding support. When I joined Omnisend, the relationship between Omnisend and Mailgun was the very first thing that I was introduced to. This is how essential Mailgun is for us.
The email volume is dependent on the multiple factors, including time and date, type and purpose of the IP address, and so on. The Mailgun recommendation is sending about 1000000 emails per month per IP address, which we are sticking to, but during November and December the IP traffic in Omnisend is sightly above this threshold.

As for the IP infrastructure during holiday season, Deliverability Team took another direction – we decided not to increase our IP pool for Black Friday and Cyber Monday this time. Instead, we have vetted our infrastructure, going through every single IP that we own and redistributing and smoothing out our email traffic.
This allowed us to keep our delivery ratio well above 99% on the Black Friday/Cyber Monday, which was a huge success that was celebrated internally.
Postbox Services: From your experience which of the well-known ISPs (Google, Microsoft, Yahoo/AOL, or someone else) is the toughest nut to crack in terms of email deliverability?
Przemyslaw: It is definitely Yahoo!/AOL. I am pretty certain that my colleagues from the email industry will agree with me on that one. Yahoo! is blocking email traffic quite aggressively, without providing any feedback to the ESP's like Omnisend.
On the good side, we have wonderful ISPs such as Microsoft, which are not only providing feedback on every single support ticket, but also providing outstanding SNDS for senders to better understand the reasoning behind issues with the IP addresses. Having this information, we can make an entire plan on how to resolve the issue with the IP, without even contacting Microsoft Support directly. We know what is wrong, we will fix it, the situation is clear for both parties.
I miss this kind of feedback from Yahoo/AOL, which makes a communication with them kind of generic, missing humane aspect.
Postbox Services: Deliverability is a complex subject and most of the times customers and end-users do not understand the nitty-gritty of deliverability and the compliance requirements. How do you ensure that Omnisend customers continue to comply with deliverability requirements?
Przemyslaw: This is a great question. First and foremost, Omnisend has a 24/7 support schedule. Our support agents are very kind and nice, approachable and qualified to answer some questions regarding best email practices. If the question is more complex, our Deliverability Team get this ticket immediately and solve the query for the customer.
We stumbled upon a challenge regarding this approach – as Deliverability Team is based in the Europe and working standard European hours (9 am – 5 pm), we were forced to reply to the ticket that come in the evening next day.
We came up with a fix called fair schedule, which is simply a pain-free implementation of rotating shifts. One of the Deliverability Team member work 10 hours per day from Monday to Thursday, having Friday off. The other one works as usual, and we switch on a weekly basis. This entirely mitigated the issue with the time differences, and tickets are replied to as soon we get them assigned for us.
Moreover, our wonderful DeCo Team has implemented automated solutions to help us out, like Safe Send Volume, which guards our customer from traffic spikes.
Lastly, we have an entire team dedicated to Omnisend knowledge base, who are doing an exceptional job regarding our guides to be relevant, simple and understandable.
Postbox Services: In a deliverability article published by Omnisend, I found a great recommendation to sunset inactive subscribers by giving them a choice to confirm if they want to continue receiving communication. But many email marketers would resist doing it thinking that people might not click and confirm subscription. What's your take on it?
Przemyslaw: You are right Sandeep, this is sadly an underrated practice. We are always recommending it for our customers after sending a re-engagement campaign. It can be safely assumed that a person who did not opened nor clicked email for 120 days or more, and who did not interact with re-engagement email is no longer interested in hearing from the brand.
To better reflect what can happen when sending emails to the "highly dormant" segment, we need to sympathize with the subscriber. Seeing another email when you are clearly not interested can lead to annoyance, which, as a consequence, can result in dragging a campaign from the inbox to the spam folder (causing issues with the sender's reputation) or resulting in clicking "this is a spam" button.
As you know, inbox providers work on an engagement basis—the more engagement the campaign generates, the more likely for it to get to the inbox. On the other hand, the more negative engagement such as dragging the campaign from the inbox to the spam folder, or clicking "this is spam", the more likely the next campaign will land in junk.
To sum up, simply being an ethical and compassionate person is a great way to avoid spam complaints, and keeping IP/domain reputation nice and high.
Postbox Services: How do you manage new Omnisend customers who were using a different platform for e-commerce email marketing and have bad sender's reputation because of the wrong email practices, and how do you ensure that these new customers do not impact the deliverability of your existing customers?
Przemyslaw: We have no evidence that new customers are less trustworthy comparing to the more experienced users. Looking at our internal data, new customers of Omnisend have an excellent performance, which is not much different from the older brands.
The only challenge that we noticed is that new customers are often not aware of the warm-up procedure (who can really blame them!), and we managed to resolve it by implementing previously discussed Safe Send Volume. Having a "programmed friend" that keeps you from sending without accordance to the warm-up plan is a great help for those unfamiliar with the procedure. But, as with everything in life, some senders are not perfect regarding following best practices, willingly or not.
Deliverability Team checks on a daily basis performance of the campaigns from the last day. Basically, we are going through every single campaign that exceeds our bounce or/and complaint ratio thresholds. Then, we send a message on how to improve and solve those deliverability challenges for the brand in question.
We encourage our customers to reply to those emails, so we can interact with the customer, build a relationship and provide a tailor-crafted deliverability solutions that they do need. When our team notice that customer is not reaching out, and still not improving regarding the performance, we are reaching out one more time before transferring a customer to another domain.
In Omnisend, we have different tiers of IP addresses and domains, which allow us to separate and isolate those tricky brands from the good senders. We are also utilizing mentioned tiers not only to punish, but also to reward – for example, proactively assigning the best domains for the customers with the high performance. To be fair and ethical, the plan that customer is on does not concern us, only their performance and overall quality.

Przemyslaw
Postbox Services: Are there any major changes after iOS15 you have done to the system or to internal processes which you want to share?
Przemyslaw: iOS15 was a big topic in Omnisend. There is a dedicated blog category reserved exclusively for iOS15. Moreover, OpensAreDead was created by Omnisend purely to help email marketers to process this change.
In Deliverability, we ditched opens from our internal procedures. We do not find opens relevant anymore; therefore, we pivoted to click ratio, spam complaints and bounces as the main metric. Since we have great relationship with Mailgun, we are utilizing their product more often to determine inbox placement.
Postbox Services: Could you share some of the success numbers Omnisend has seen in terms of email deliverability and email campaign success for their customers?
Przemyslaw: Our deliverability ratio for the last 7 days was at 99.48%, and this is during current busy period between Black Friday, Cyber Monday and winter holidays, where email volume is at its highest. Usually, Omnisend delivery ratio is about 99.6%.
We do not allow it to get into our heads too much – the Deliverability Team is constantly working and improving the infrastructure. As our customers are growing, and our customer base as well, we need to scale the infrastructure accordingly to reflect the growth.
Omnisend is a goal-oriented organization; therefore, we are utilizing OKRs (Objectives and Key Results), which allow Deliverability Team to set realistic and measurable goals for the infrastructure. For Q1, 2022, we will be focusing on increasing our IP addresses backup, to prepare for the traffic spikes next year and decrease the load from the most popular shared domains.
Postbox Services: Lastly, Przemyslaw what is your advice to email marketers to achieve deliverability in 2022 looking at recent changes which have been happening?
Przemyslaw: As people are getting aware about their privacy more than usual (which, as a privacy and FLOSS software enthusiast, makes me incredibly happy – I am one of the "I use Arch btw" people) there is a need to respect your subscribers even more.
I know that this can sound like an awful generalization, but there is truth to that – when brands do respect their subscribers – they have outstanding email performance and revenue. What I mean by respect is sending relevant content to the right people, optimizing the sending schedule to avoid targeting the same subscriber few times in a row.
From a Deliverability perspective, it is enough to send one or two emails per week to the same person. I would say that best email list practices and double opt-in is more important than ever before. Also, I highly recommend to re-visit your segmentation to target your campaign more efficiently, as I predict personalization to be even more impactful on the revenue due to higher expectations of the customers.

Thank you, Sandeep.
Postbox Services: Thank you Przemysław for taking out time and talking to us. You have given very valuable insights which I hope will help many email marketers.
---
Contact Postbox Consultancy Services if you need any help/consultancy with email deliverability
---