Deliverability Interviews – Arun Kumar from Zoho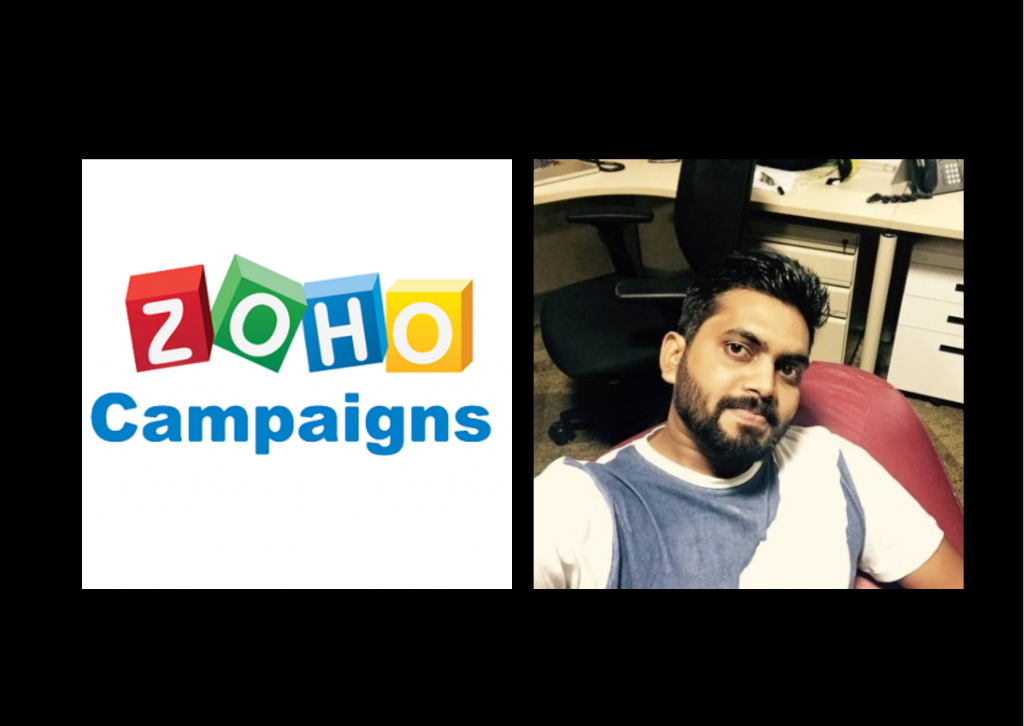 Interview 2: This is our second interview in the deliverability interview series. We got a chance to talk to Arun Kumar who works as Associate Product Manager at Zoho Corporation.
Arun is a dynamic and qualified Product Management and Email Deliverability professional with insightful experience in Email Deliverability, Compliance, ISP Relations. He is involved in customer support by troubleshooting and implementing best practice for email programs.
Arun is currently works in Product management for Zoho Campaigns where he interacts with product end users to identify highly desired product features.
---
In case you missed we published the first interview with Przemysław Kuciel from Omnisend last week
---
Interview Date: December 21, 2021
Postbox Services: Good Morning Arun. How are you doing?
Arun: Hello Sandeep, I am doing good. Thanks.
Postbox Services: We are in to a festive season. Are you seeing a big spike in email volume at Zoho Campaigns? How do you handle these seasonal spikes?
Arun: There will definitely be a spike in the email volume during the holiday season. We have configured our email infrastructure to detect spikes in email volume automatically and perform load balancing.
Our infrastructure will monitor the reputation of IPs and allocate the email volume accordingly so that the reputation doesn't get affected.
Postbox Services: Purchasing email data is a common practice in the email marketing industry and specifically for B2B campaigns. I saw a great article by Zoho against this practice. How do you ensure at Zoho that senders are not using any purchased data?
Arun: Zoho Campaigns is a permission based email marketing service. We strongly urge our users not to purchase mailing lists.
Our anti-spam system monitors the performance of campaigns sent by all of our users. When a user uses purchased mailing lists, the performance of the campaign will definitely get affected. The system stores the performance data of all the users and uses it whenever necessary.
If our anti-spam system finds out users who have used purchased mailing lists, we will take necessary actions according to our terms of service.
Postbox Services: During a recent deliverability audit Postbox Services conducted for a company we found that 50% of their list contacts never opened any email campaigns in the last two years. This was utter surprising for them as these contacts were their potential clients and were the companies who should be interested in their products.
Upon further investigation, we found that they did not have any major deliverability issues and all tests showed that they were hitting a 90% inbox rate. What do you think would have happened and what should marketers do when they find such a large number of contacts not engaging with marketing emails and have turned inactive?
Arun: The best way to increase the open rate is by using the target marketing technique. You can offer content that addresses the needs and interests of your contacts.
You can understand your contact's interest by analyzing their purchase history and the links they had clicked in your previous campaigns. You can also segment contacts based on their needs and interests and nurture them. It is always advisable to assess the time zone of your contacts before sending a campaign.
When you send campaigns during wee hours, your email may get buried in your contact's inbox and they may miss reading them. We recommend you send emails during the time your contacts are likely to check their inbox.
Postbox Services: Zoho Corporation has a big suite of impressive products and is the only company I know of which has products from two ends – Zoho mail (Zoho as an ISP) and Zoho Campaigns (Zoho as an ESP). Do these two products work in any kind of sync (in terms of the process and technology) or are they completely independent?
Arun: Zoho Mail and Zoho Campaigns are completely independent. There is no sync between them and they operate using different technology and processes.
Postbox Services: Could you share some practices and processes Zoho has implemented to ensure the deliverability of emails from Zoho Campaigns. Are there any external tools or vendors you engage with?
Arun: At Zoho we know that the success of an email marketing service hugely depends on its infrastructure. So, we have built an efficient infrastructure for Zoho Campaigns. The best way to maximize deliverability is to ensure that the IP address keeps earning a positive reputation from mailbox providers and anti spam services. We also use external blacklist tools to check the status of the IPs.
The best way to maximize deliverability is to ensure that the IP address keeps earning a positive reputation from mailbox providers and anti spam services.

Arun Kumar From Zoho
Postbox Services: From your experience which of the well-known ISPs (Google, Microsoft, Yahoo/AOL, Zoho mail, or someone else) is the toughest nut to crack in terms of email deliverability?
Arun: Microsoft is the toughest nut to crack. The functioning of their inbound email filtering system is not accurate.

Postbox Services: Could you share what kind of IP strategy do you follow when you add new IPs to your MTA servers – how do you build new IPs reputation, do you manage different IP pools, and do you segregate IPs for traffic to different ISPs?
Arun: Based on the reputation of an IP, be it individual, dedicated, or an IP pool, we will take necessary steps to ensure that the IPs are in the good books of mailbox providers and anti spam services.
After sending a campaign, we keep vigilantly monitor the IPs reputation. We also have an automated notification system that notifies the status of our IPs on regular intervals. When the reputation of an IP drops, our notification system will inform us and we will take necessary corrective measures.
Postbox Services: A lot of native email marketing platforms are expanding to include an omnichannel approach with SMS, web push, and mobile push approaches. From your experience is that something the industry will adopt more in coming time?
Arun: Email is undoubtedly the most profitable form of marketing. However, to maximize conversions, marketers need to take the omnichannel approach. Going forward, email marketers will look to widen their scope by using SMS, mobile push and web push approaches.
Postbox Services: Thanks much Arun. It is good to know about these processes which Zoho has put in place to give its customers best of the experience. Thanks for taking out time for this interview.
---
Contact Postbox Consultancy Services if you need any help/consultancy with email deliverability
---