Best Practices for Political Campaign Emails and SMS Campaigns – Part 2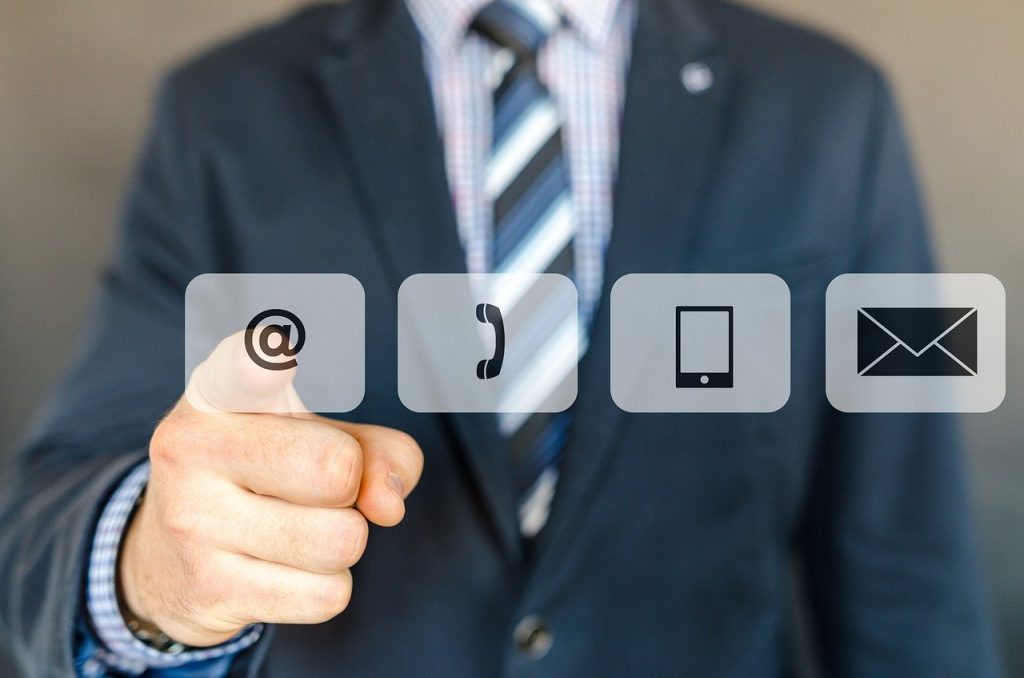 SMS campaigns have a 98% open rate. With only 39% of marketers using SMS, this could be an untapped avenue for direct, targeted political campaign messages.
Author : Kelly Lamano

According to Textedly, people read 99% of all text messages they receive. SMS campaigns alone can provide a conversion rate of 14%, which can complement your political email campaigns.
Disclaimer: This article is intended to cover general best practices and standards for political campaign emails and SMS campaigns. This article is not intended to provide recommendations or instructions on how to create, design, send, or analyse political campaign messages.
In the second part of this series, we're diving into how an email sequence can help your political campaign efforts, how SMS campaigns could be an untapped avenue to communicate with your audience, and the importance of segmentation.
Did you miss part 1? Check it out here.
Create an Email Sequence
Engagement is key when sending any type of campaign to an audience for the first time. Readers are inundated with emails, text messages, direct mail, and other forms of marketing communications that try to persuade them to pay for a product or donate to a cause.
Bridge the gap with your audience by interacting with them right off the bat. Create an email and/or SMS campaign series to help kick off a positive subscriber relationship. Here's a list of the suggested types of emails to include in a political email campaign sequence:
Welcome email

Introduce who the organization is
Explain the organization's cause
Include a strong CTA (Are you in? Learn more, etc.)

Educate the audience on how to vote

Provide resources on who can register to vote (age, resident status, etc.)
Inform the audience on how to check voter registration status
Share links that explain how to vote and when (in person, by mail, etc.)

Information on campaign fundraising

Why the audience should donate
How to donate
Where the donations will go

Call for volunteers (if applicable)

Request volunteers to help with the campaign efforts
Provide opportunities to help online and in the local community

Updates and milestones

Send links to website resources and blog posts with updates on the fundraising campaign
Share donation milestones
Call for more donations if needed and explain why
Craft SMS Campaigns
Another option to engage with your audience is SMS campaigns, which might be considered an untapped market with only 39% of marketers using SMS marketing.
SMS messages result in a 98% open rate compared to a 20% open rate for emails (Textedly). How can SMS campaigns be tied into political campaigns?
SMS campaigns are a target option to interact with potential voters and donors. Sending a text message is a personal and direct way to send information and ask for donations.
Looking back on a previous campaign, Kyle Rush worked as the Deputy Director of Frontend Web Development at Obama for America in 2012. Kyle and the engineering team introduced SMS donations to raise money for the campaign at a time when this was unheard of, on top of building a fundraising platform from scratch.
The team built this platform because the Federal Election Commission (FEC) stated that political campaigns were not permitted to use short codes for fundraising efforts, so Kyle and his team created an option to donate through SMS. They went through vigorous A/B testing in both SMS and email campaigns, incorporating Silverback usability testing to see how people interacted with prompts and donations within the fundraising platform.
---
---
Today, most SMS campaigns intend to do one or more of the following:
Encourage recipients to register to vote
Vote for a specific candidate
Donate money to the campaign
To get the most out of an SMS campaign, think about what your organization's goals are and how you want to communicate that message to your audience in a personable way.
Segment and Test
When launching an SMS campaign, it's important to experiment, test, survey, and analyze results. Your campaigns should be targeted with smart segmentation, including pulling the correct recipient information, such as first name.
You have one chance to grab your reader's attention and persuade them to act in a text message. There's no welcome email, but there is an opportunity for a quick and concise welcome text to introduce:
Who you are
Who the organization is
A CTA – this is commonly phrased as an urgent question to answer, to start a conversation
SMS Campaign Examples
These text messages were sent 4 days apart with the same message, sent from a different number and different name. Unfortunately, both messages included the wrong recipient name.
The message itself explains who sent the message, the organization, and ends with a question (the CTA). Keep in mind, these messages would most likely get immediately deleted and/or blocked since the sender sent this to a incorrect recipient name.
On top of pulling the correct information, your fundraising platform or SMS campaign should be fast with a clear way for people to take action. Whether they take action by donating on their phone, signing up for political campaign emails, or volunteering for a campaign, the experience should be quick and consistent.
When to send and how often
The FEC states that "Encouraging or urging potential voters to register to vote, whether by mail (including direct mail), email, in person, by telephone (including pre-recorded telephone calls, phone banks and messaging such as SMS and MMS) or by any other means" is permitted 120 days before a regularly scheduled federal election in the U.S. Be sure to check the FEC website to confirm a full list of which campaign efforts are permitted and during what time period.
It can be tricky to recommend specific times and dates during the week in terms of when to send an email or SMS campaign. Instead, use A/B testing with different send dates and times with your audience, and then review the campaign results for SMS and email campaigns. Adjust your strategies based on your audience, an unforeseeable factor that can change at any time.
Follow-up campaigns
Check in with subscribers who haven't engaged in a while. Send a retention email to check in with subscribers who haven't opened or clicked your emails or SMS campaigns, provide them with value, such as blog posts and free resources. Starting the conversation again can help re-engage your inactive audience members.
If they don't respond, open, or click on your campaigns after those attempts, consider cleaning inactive subscribers from your contact list to keep your database updated and in good health.
Test, Segment, Follow up, Repeat
When you're ready to run your political email and SMS campaigns, remember to test every step before sending the final product to your audience. Conduct A/B testing to decide which subject lines, messages, and send times work best for your audience. Segment your audience based on these campaign results and your audience's interests. Send a follow-up email and/or text message to reengage your audience. Then, repeat the process with each campaign and each audience to maximize your results.
---
---