Email Marketing vs Social Media Marketing | Things You Need to Know.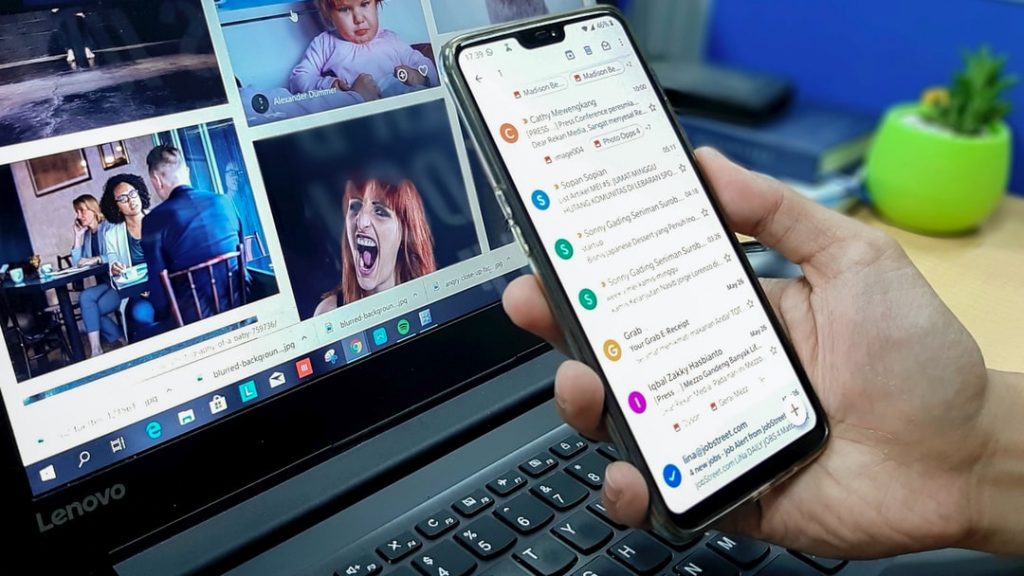 Author : Veethee Dixit
Email Marketing vs Social Media Marketing
One of the most sensation-causing debates in the marketing field is email marketing vs social media marketing. While the end goal of marketing is to appeal to customers, the methods keep on evolving. Before social media came into the picture, customer profiling, revenue generation, and lead generation were possible only through email marketing.
Even now, when social media seems to be taking all over the world, it doesn't put email marketing into the backburner. However, social media does make it easier to amplify your message, enhance awareness and expand your brand's reach.
So, what should be a digital marketer's best friend? Before leveraging the two most powerful marketing methods, there are some mandatory prerequisites to take into account. In this post, we are going to take a detailed look at the things you need to know about email marketing as well as social media marketing. Let's dive into the details.
Advantages Of Social Media Marketing
According to Influencer Marketing Hub, there were 2.6 billion active users of Facebook in 2020 and that number has been constantly growing. Even the number of Instagram users has crossed the 1 billion mark. This makes it clear that social media platforms have a lot of potential and marketers shouldn't ignore them. Here are some striking benefits of social media marketing.
Ability to connect with customers more than once a day
The best thing about social media marketing is that it offers marketers a chance to connect with their audience multiple times in a single day. You can post as many times as you want in a day, provided your content is relevant. Since users don't have to click anywhere to see the content, it makes reaching out a lot easier.
Growing audience by expanding the reach
When users leave likes and comments on a post and share content, it gives a chance to engage with new people almost instantly. When they share, their friends automatically see your content which grows your audience without any extra effort.
Insight into your audience's behaviour without worrying about privacy and security
Since data collection is the responsibility of the social media platform, you don't have to worry about privacy and security. With paid campaigns, you can target an audience based on their interest, location, demographics, and so on. The segmenting options are immense.
Things That Lack In Social Media Marketing
While social media has made targeting a lot easier than it used to be, there are some major downsides that we can't overlook. For instance, a single mistake spreads like wildfire. So, if you say something that might offend the audience, the effects on your business can be devastating.
Moreover, the cost of social media management and paid advertising are extremely high. Not to mention, when you have to post a lot of content on a regular basis, hiring a creative team for producing quality content can also get expensive. Fake accounts and underage users constitute a deceiving audience that causes wastage of resources used in paid advertising.
Advantages Of Email Marketing
Email marketing is one of the oldest forms of digital marketing and in this case, old is gold. According to Radicati, the number of email users is estimated to increase by 3% every year. Moreover, most users all over the world lack confidence in social media about keeping their data secure. On that note, let's take a look at the advantages of email marketing.
Better ROI
No matter which form of marketing you are using, it all comes down to return on investment. After all, that's all that matters in the end! The return on investment for email marketing is higher than most other forms of marketing. For example, according to campaign monitor, for every dollar spent on email marketing, businesses can earn $38.
Simple to measure results
The most striking benefit of email marketing is the ease with which you can measure results. You can easily track the click through, open, and conversion rates of your emails. This makes it easier to improve the next campaign. You can also make changes immediately instead of making alterations letter.
Doesn't require a large team
Not every business can afford a major shortage of resources in the beginning. Huge teams can severely impact the marketing budget. But in the case of email marketing, you can use templates and proven results without the need for many people to be involved. In this case, content is really the king! This makes email marketing easier to get started with and continue without any breaks in the consistency.
Better targeting than most other marketing channels
Spending only on audiences that are interested is a dream come true for a majority of marketing professionals. In email marketing, marketers can set criteria and send out emails only to those subscribers who meet them. This also makes it easy to reach an audience that is already engaging with the content. All you need to do is create a segmented list and personalize your messages according to the user's needs.
Which Is Better Email Marketing Or Social Media Marketing?
Instead of giving a diplomatic answer, I am going to come straight to the point. Email marketing is better than social media marketing. It's an evergreen method to reach the audience and offers a lot more for comparatively lesser costs.
Do We Really Have To Choose Between Email Marketing And Social Media Marketing?
The answer above was pretty straight forward which might make you lean towards email marketing. But do we really need to choose? After all, both forms of marketing have their own proven benefits! If you have the budget for both email and social media marketing, using them in unison wood help your business reach unimaginable heights.
Remember, you don't have to choose when you can leverage both mediums to reach the end goal that is, increased sales and ROI. But at the same time, if you only have the budget for one, email marketing is a clear choice, hands down.
Final Words
Now that we have taken a detailed look at both social media marketing and email marketing, it's fairly easy to deduce that they are both powerful channels for digital marketing. The ideal scenario would be to use them together and create an unstoppable and omnipresent force of building brand awareness, expanding reach, and aggressive targeting. You would be surprised how integrating social media into a killer email marketing strategy can work wonders!
---
Author : Veethee is a Computer Science Engineer by degree and a passionate writer by choice. The credit for her profession as a web content writer goes to the knack for writing combined with a technical background. She believes in utilising her skills to spread awareness and simplify people's lives with her writing! When she is not busy playing the game of words, she likes to indulge herself in hobbies like reading and hitting the gym.
---