What is an Email Marketing Funnel and How To Build It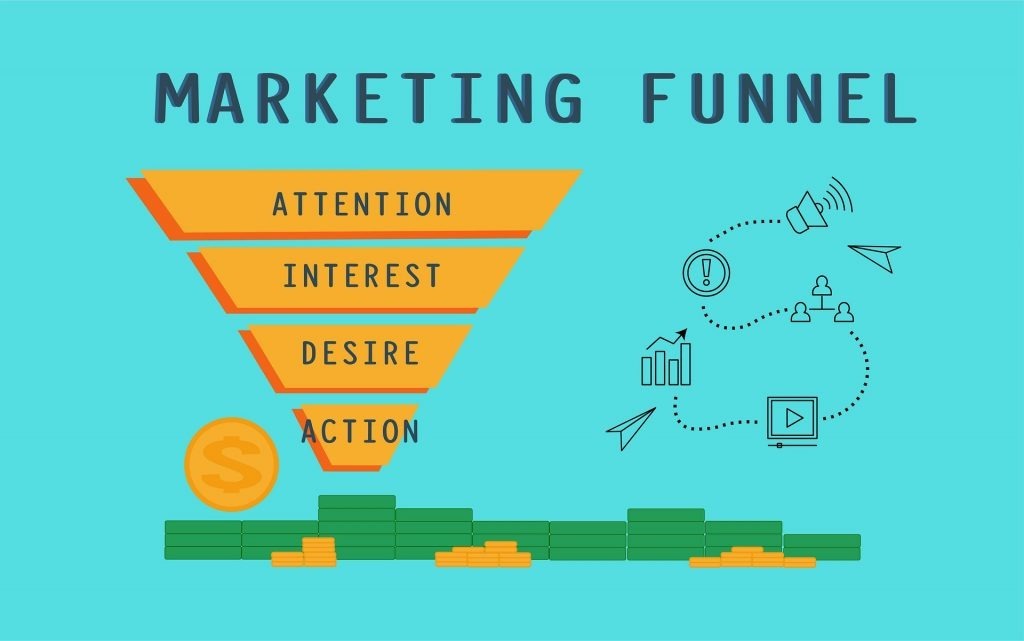 What is an Email Marketing Funnel and How To Build It
Author : Veethee Dixit
Sales funnel for business is what oxygen is for living beings. It's necessary for survival and you don't need a fancy degree to understand such a simple concept!
Not everything involves complicated math. Speaking of simple stuff, let us take a look at email marketing funnel in detail.
In this post, we are going to answer the question of what an email marketing funnel is. We will also take an in-depth look at how to build one. Acquiring and retaining customers is a dream for most businesses but only a few live it. By tapping into the power of email marketing sales funnels, you can guide leads on the right path.
Let's dive into the details.
What is an Email Marketing Funnel?
Before diving into what an email marketing funnel is, it's important to understand marketing funnels in general. In simple terms, funnels convert visitors into customers. Imagine the shape of the funnel and think about how it's wide at the top and narrows down at the bottom.
The top of the funnel involves attracting your target audience. Visitors occupy the primary position at the top. As they move down the funnel, only the super interested leads remain. They are the ones who end up being customers. An email marketing funnel involves sending out an email sequence according to a fixed schedule. The aim here is to convert leads into customers with the help of targeted email marketing.
How To Build an Email Marketing Funnel
Let's just cut to the chase. The three primary goals of an email marketing funnel are to educate, nurture, and nudge. The combination of educating potential customers about the benefits of a product or service and nurturing a relationship with them entitles you to nudge them to buy your product.
1. Top of The Funnel- Creating Awareness, Generating Leads
They can only if they see you. Duh? So, the first step is to spread awareness about your brand and what you have to offer. Although, don't make the first impression all about you. Highlight the pain points of the customers and make it relatable for them.
Customers mainly come from search engines, site pages, social media, and paid campaigns. If you put out relevant content all over, you are most likely to get relevant leads. Offer value to them in the form of giveaways, free ebooks or courses, coupons or discounts, whitepapers, downloadable PDF files, and so on. In other words, offer value in exchange for their entry into the sales cycle. This develops a positive relationship with customers.
2. Middle of The Funnel- Consideration And Lead Nurturing
Congratulations! You have successfully guided interested leads towards engagement. Now it's time to educate subscribers about your offer and loan about them. Personalize the content to improve click-through rates and open rates.
You can use an automation platform to segment subscribers on the basis of what they initially signed up for. Other important factors for segregation include email behavior, demographic information, and how they interact with your website.
In the middle of the funnel, you have the opportunity to understand the problem in detail. Interact with customers to find out about their background and interest. Provide them exactly what they are looking for or in the form of suitable and personalized solutions. Regular follow-ups are crucial to moving subscribers along to the next stage of your email marketing funnel.
3.Bottom of The Funnel- It's All About Conversions
You have got relevant leads and part and interest. Till now, you have also lead potential customers to believe that your offer is the ultimate solution to the problem. So, the next step after building a relationship with prospects is to prompt an emotional response. In this stage, maintain the personalized form of nurturing, only more aggressively.
Subscribers are ready to hear how you can help them with your services or products. Before diving straight to pitching your product, consider sharing social proof, testimonials, and customer reviews. Explain how to use the product and provide a demonstration of how it solves their problems. You can also offer a free or trial version for customers to get acquainted with your offering.
All in all, the final conversion emails should revolve around re-targeting and time-sensitive offers. For instance, the warmest leads for e-commerce stores are abandoned carts. Moreover, time-sensitive offers increase the chances of conversions by providing deadlines in the form of urgent emails. Make an offer they can't reject and create urgency. If they are afraid of losing out on something, they will rush to buy!
4. Retaining Customers- Build Loyalty And Leverage Advocacy
Repeat purchases are one of the best ways to increase your ROI. This calls for keeping customers engaged even after they convert. In this stage, you have to adopt a different approach towards lead nurturing and that is by talking directly about your brand. Utilize the power of cross-selling and up-selling by carefully analyzing their purchase history. The key here is to offer a better solution without coming off as pushy.
In short, keep sharing useful email content to retain your value. The next step is to promote advocacy. Make your customers your advertisers and offer them an incentive. For instance, you can offer reward points or massive discounts on their next purchase for referrals. Leverage the loyalty of customers to expand the reach of your business.
Final Words
It's common for those unfamiliar with marketing jargon to feel like they are running for the hills on hearing the term funnels. But now you know that it's not as grueling as you think. All it takes is some expert guidance, knowledge, strategy, determination, execution, and tools to grow your email list and turn subscribers into paid customers.
It doesn't matter at which stage the buyer is in the journey. Email marketing is a known way to influence subscribers at different stages. But if you fail to have a strategic plan for moving leads, the journey might not even take place!
So, are you ready to build killer email marketing funnels with the potential to convert like crazy? Sound off your thoughts in the comments below.
---
If you need any consultancy around setting up your email campaigns or email infrastructure Postbox Consultancy Services can help. We have deep expertise in improving the deliverability of your email campaigns and can help you maintain a healthy open and click rate.