Interview : Cathy Patalas, Chief Growth Officer at Woodpecker on the secret to cold email marketing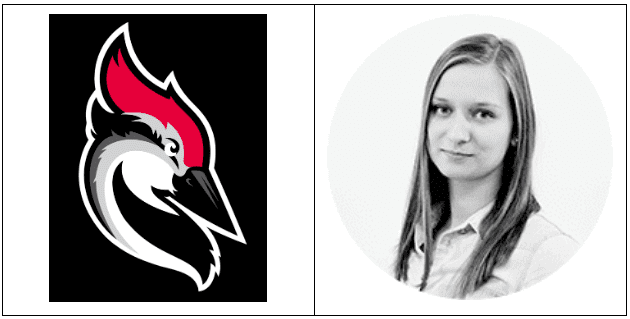 Interview of Cathy Patalas from Woodpecker (Cold Email Tool)
Considered by many entrepreneurs as the unicorn of cold email marketing, Woodpecker is an automation SaaS that helps B2B companies with the daunting, repetitive part of email follow ups.
Here is an exclusive interview with Cathy Patalas, Woodpecker's Chief Growth Officer. Patalas has been with the company since the start in 2015 and has played a role in growing the company to become an international team of more than 60 members. With her guidance, the teams have helped over 3000 companies worldwide. 
Note : Earlier we posted a review of Woodpecker which can be accessed here.
Postbox Services: Can you tell us how Woodpecker started?
Cathy: We came up with Woodpecker as an answer to our own problem. We were running a start-up in a completely different niche at that time and acquiring new trial users and customers via email.
At the beginning, we were sending all the emails and follow-ups by hand. I cringe when I think of it today, because it was such a strenuous job to do – hundreds of clicks to contact a new group of prospects every day, and of course follow-up with those who I had contacted a few days earlier. Checking for replies and excluding the people who had replied from the follow-up process. Shortly speaking, it was a mess, we desperately wanted to keep under control.
At some point, we felt that enough is enough, but at the same time, we needed to scale the outreach, for a very simple reason – it worked! A simple follow-up automation we developed for ourselves then became a start for a new product. After several months, we decided to pivot and turned Woodpecker into our main product. It was over 5 years ago. Currently, we have over 3000 companies all over the world using our follow-up automation.
Postbox Services: Sometimes marketers complain that cold emailing does not give results. What are your thoughts on this?
Cathy: Marketers often look for quick wins and tricks that bring quick return on investment. 
I've seen many email senders who thought cold emailing is about buying a huge contact base and sending an email pitch in bulk to all those contacts in 5 minutes. If the scenario I just described is a definition of cold emailing to someone, then I agree – it won't bring any positive results.
Over the years I've also seen marketers, salespeople and business founders who have worked out a cold emailing and follow-up process that works and brings them predictable revenue every month. But those people understood that in order to make the cold emailing process work, you first need to truly understand your customers, discover their pain points and needs, and create messaging that will resonate with those needs. 
Those people understood that you need to test dozens of versions and approaches before you find a version that works and brings replies. And they understood that it's not about copying a process or a template that worked for someone else before – but about figuring out your own way for effective outreach.
Postbox Services: In your experience are there specific industries where cold emailing gives very good results or is it something industry agnostic?
Cathy: If you target smaller companies within a niche that is not as much saturated with email, probably you'll see replies sooner than the senders who try to contact C-level executives of digital business giants. I mean, if you want a reply from a CEO who've just that day received 48 emails from other strangers trying to pull him into a 15-minute call you'll need to put much more effort into crafting your email campaign than someone who aims at a 15-minute call with an owner of, let's say, a small consultancy business. I'd say the number of other cold emails your prospect receives matters here, but if you care enough and skilfully use follow-ups, you'll find a way to stand out of the crowd and get a response anyway.
 Postbox Services: Can you tell us about success which Woodpecker has seen over years?
 Cathy: Like I've mentioned before, the most successful Woodpecker customers are those who've invested time and effort into exploring their market, discovering their ideal customer profile, and testing their way to an approach that works. An analysis of numerical data and group statistics of all Woodpecker users has revealed that personalization, consistent follow-up, and reasonable sending strategy bring the most positive replies to our customers. 
 We are also observing a tendency of employing the 1-to-1-like follow-ups in processes other than cold emailing. More and more of our customers use Woodpecker not only to automate their cold outreach, but also to follow-up with their current customer base, their webinar audience, their inbound leads, etc. The campaigns addressed to audiences other than cold prospects show very satisfying results to many of our customers.
Postbox Services: Could you tell us some unique features of Woodpecker?
Cathy: Over the years we've been working very hard on enabling our customers to reach the highest possible deliverability rates. Our goal has always been to make sure your message will be safely delivered to your prospect's inbox. That's why, unlike other automation tools, we provide free validation of every email address on your contact list right before sending your message to this address. This is possible thanks to our native integration with Bouncer, which we provide by default to all our customers and we don't charge additionally for it. This way our users can be sure they send their messages only to existing and valid email addresses and keep their domain reputation intact. 
The very algorithm Woodpecker uses to automatically send emails and follow-up sequences has been designed to deliver the messages in a way that mimics delivering them by hand. Some email automation tools offer email throttling, but Woodpecker sending algorithm is unique and this translates to higher deliverability rates.
We also offer a bunch of options and features dedicated to improving deliverability (custom tracking domains among others) as well as step by step guidance and free materials on the way of setup, to make sure our customers are fully prepared for sending their communications in the safest possible way.
Lately we've been also working on AI-powered scoring of replies – that is automatically marking replies from interested prospects. The first version of this feature is available to all customers interested in trying out this feature.
Postbox Services: During these difficult times is there a special deal which you are running for your customers? 

Cathy: We are in personal contact with all our customers who reported difficulties connected to the present situation and we treat every customer individually offering our help in finding the best possible solution for their business.
Postbox Services: What advice do you have for marketers who are considering sending cold emails for the first time?

Cathy: Get ready for some work and preparations before you start sending your first campaigns. Pay attention to details and spend some time studying your market before you sit down to write your messages. Discover the best target group and define an ideal customer profile for your product or service. 
Take time to properly prepare your sending address and work out an optimal sending strategy. Don't rush things up – see it as a marathon, not a sprint. 
Put your addressee in the center of your messaging – not your company or your product. Your prospects will be interested in talking with you only if they see you notice and understand their problems and their needs. They won't reply if you send them another leaflet presenting the core features of your product. Think of the value you can provide to your prospects before you ask them for a "15-minute call". And open your head for experimenting.
Postbox Services: How does automating cold emails benefit marketers?
Cathy: Even the best and the most intelligent automation won't do the work for you. It will help you execute the most strenuous and repeatable part of the cold emailing process once you have it well-planned. It can save you and your team hours of monotonous work every day – and thus allow you and your teammates to focus on new projects, creative tasks and, most importantly, building human-to-human relations with your customers – which is what business is really all about.
Postbox Services: Thanks Cathy. I hope this article and your advice around cold emails would help beginners and experienced marketers alike. Thanks much for taking out some time for this interview.