Replyify Product Review: Automate Cold Email Outreach for Your Business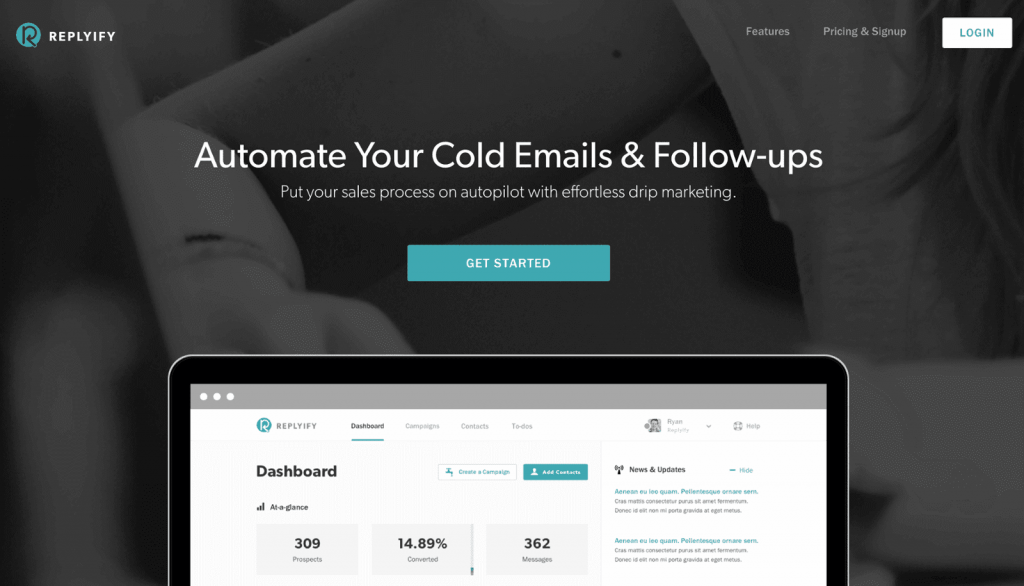 Author: Kelly Lamano
According to VentureBeat, email generates the highest ROI for marketers, making it the go-to channel of communication between businesses and customers.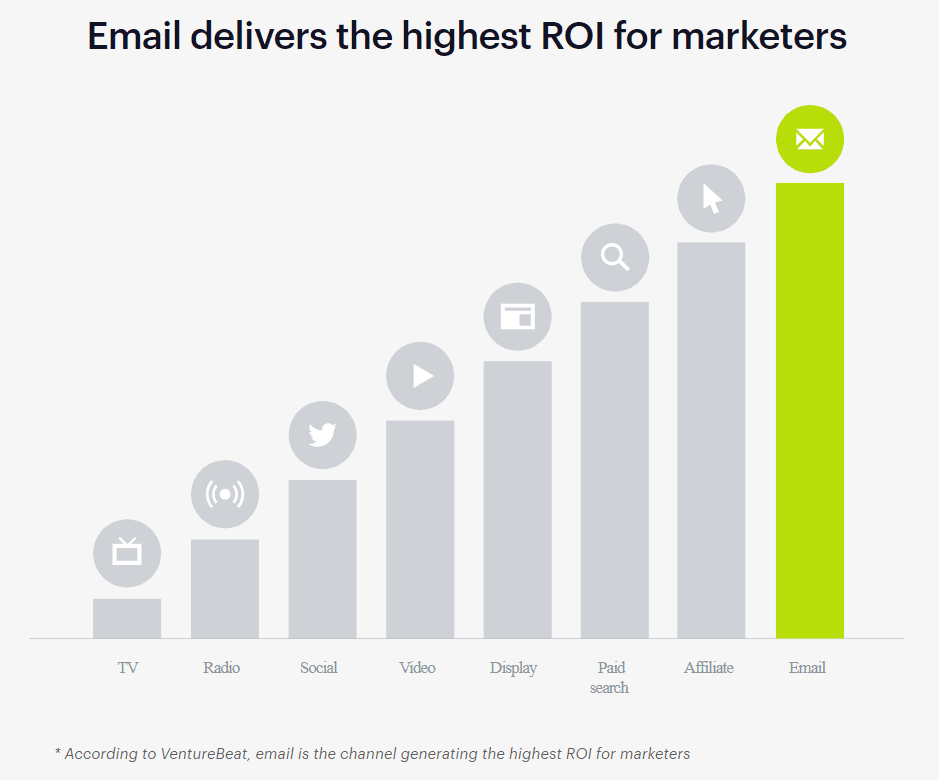 So, how do businesses move forward with potential customers they haven't yet established a relationship with? That's where cold email outreach comes in.
What is cold email outreach?
Cold email outreach is when an individual or business sends an email to a recipient they have not contacted previously. The business owner intends to build a relationship with potential customers, using a targeted email marketing message to start the conversation. The end goal is to convert the customer to engage with a product or service once they've established a relationship.
After analyzing more than 3 million emails in 2018, Prospect.io found 4 main factors that can affect cold email analytics: sending time, subject length, content length, and campaign steps. You can test all of these elements and automate cold email outreach with Replyify.
How does Replyify help in cold email outreach?
Replyify helps expedite the process with GDPR compliant email automation, allowing businesses to set up personalized email campaigns to suit their goals.
Cold email outreach involves a lot of manual work (and time!). All of these steps can be automated, from importing an email list to crafting email messages, sending the emails, and then following up with contacts.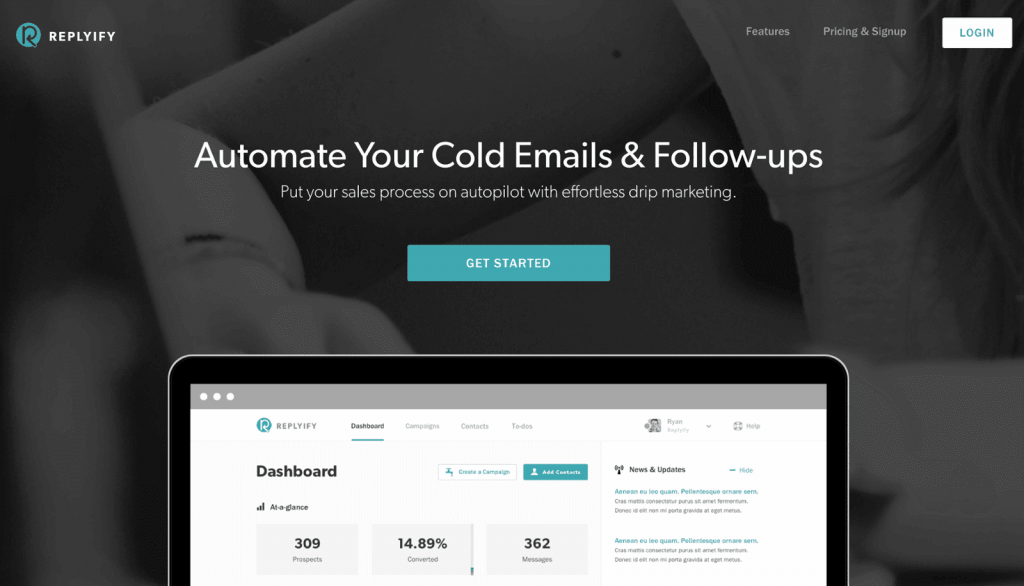 What are the different features of Replyify?
Start for Free
Anyone can get started with Replyify for free for up to 25 active contacts. You can set up email sequences and email reports such as bounce, open, and click-through rates.
Keep in mind that with the free version, recipients will see a "sent with Replyify.com" message at the end of every email. The free version might be best suited for small businesses testing out the service.
Replyify also offers paid plans, with their Starter plan beginning at $19/month for 250 active contacts, and an Enterprise plan beginning at $99/month for unlimited active contacts. An "active" contact is defined as someone who receives an email from you (or any other contact through your Replyify sequence) during a 30-day cycle.

Use a Custom "From Email Address"
Replyify allows you to sign up with any email host – it doesn't have to be a Gmail account. You can also send from more than one email address by configuring an alias in your account.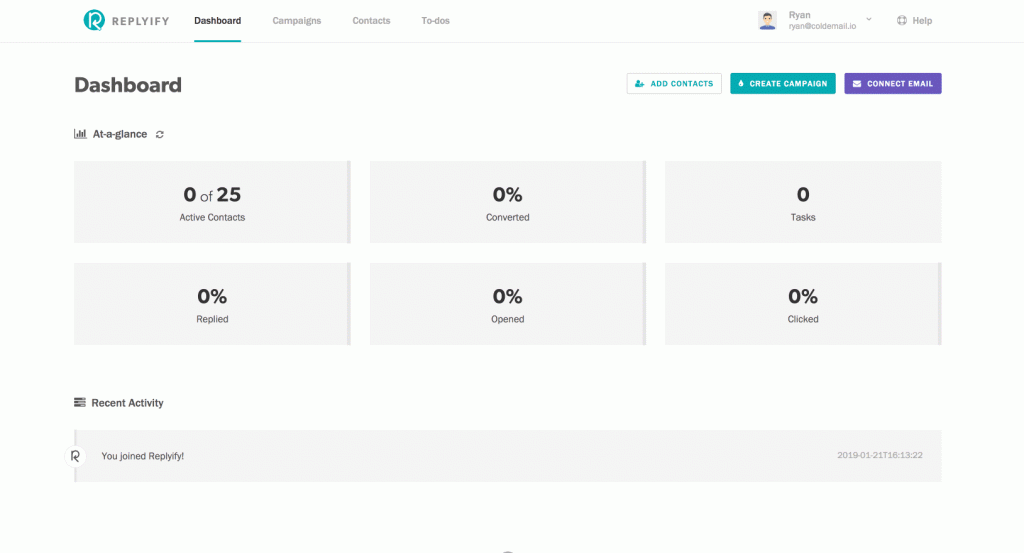 Add Email Contacts
You can easily add new contacts by importing a CSV file, adding an individual contact, or importing contacts from Salesforce. Keep in mind that you'll need to contact the Replyify customer service team to enable Salesforce for your account under a paid plan.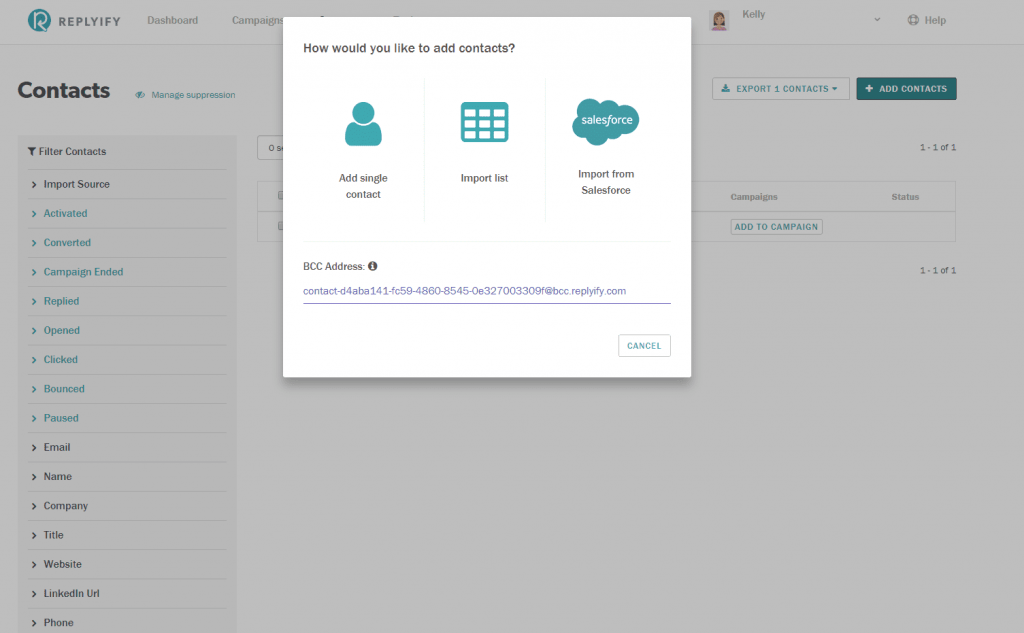 The more targeted information you can include for each contact, the more personalized your cold email outreach will be. The platform supports fields such as first name, last name, company, title, as well as custom contact fields.

Email Automation

Replyify makes it easy to create cold email sequences.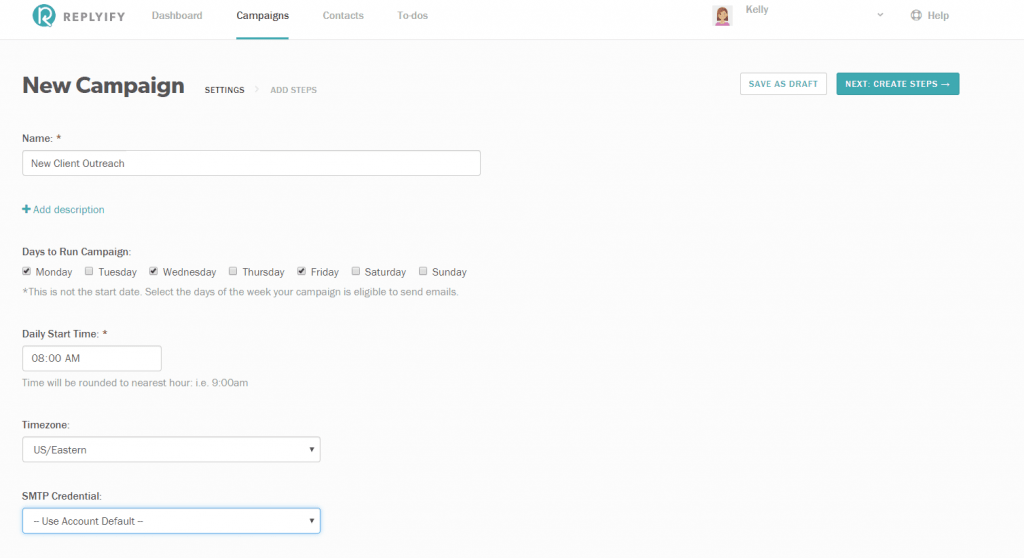 Support
All plans include customer service support.
Set up a campaign

Create a simple email template with their WYSIWYG editor

Enter custom fields to your email message, such as the contact's name and company

Add a follow-up email to your sequence

Thread follow-up emails

Test your sequence internally before it goes live

Schedule the emails to deploy at a certain time on certain days of the week

Detect out-of-office messages, and schedule an email to deploy when the potential customer returns to the office

With the paid plans, you can also conduct A/B testing.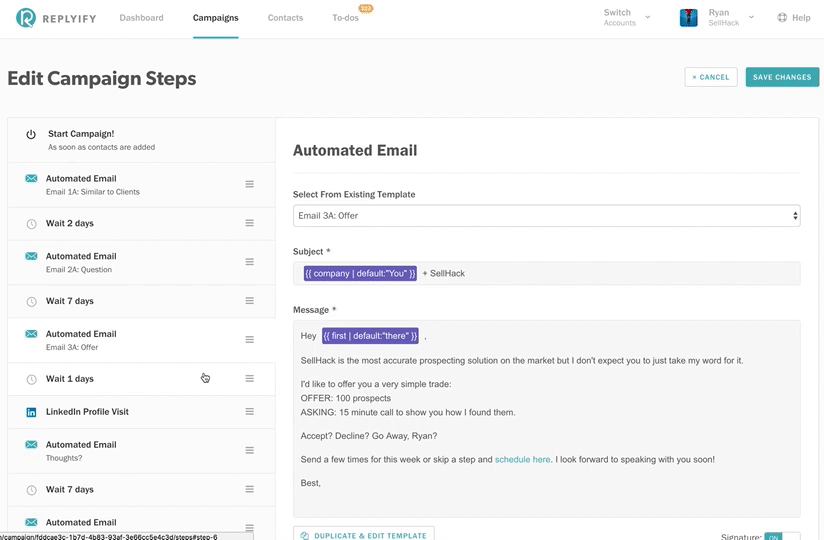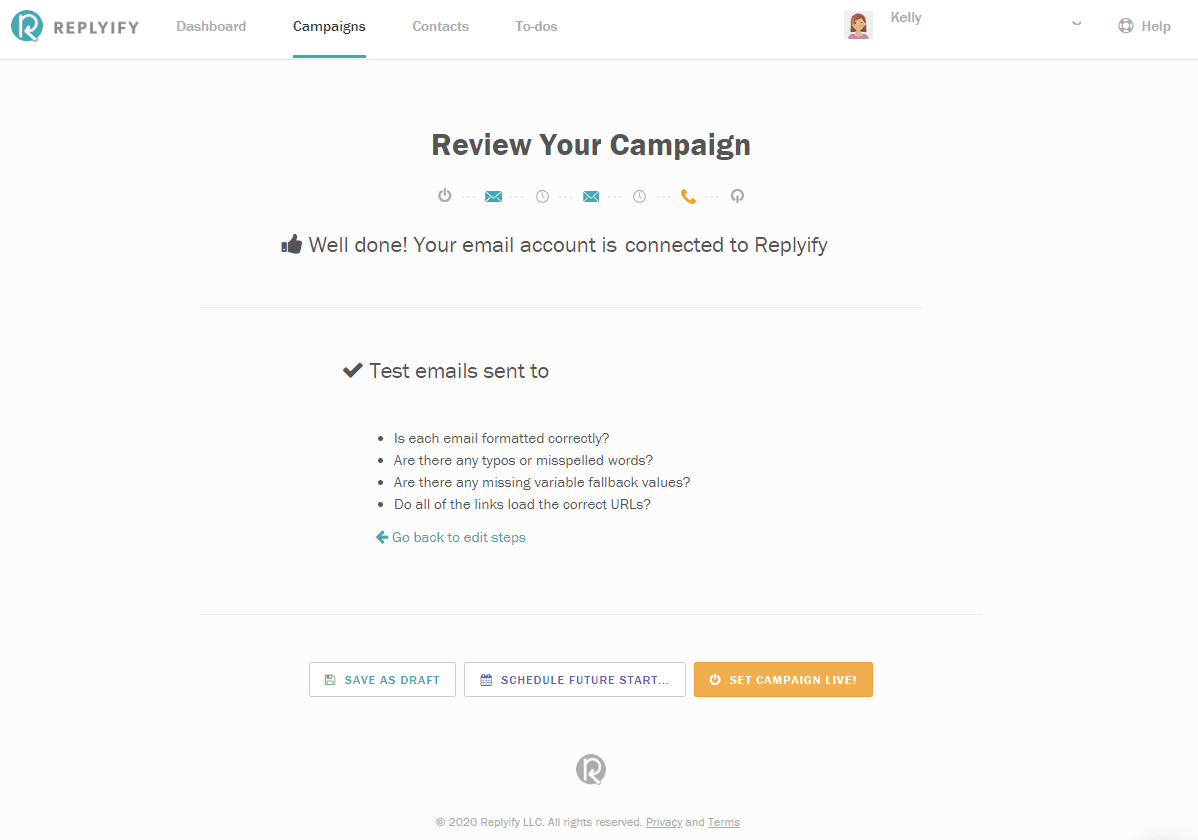 After a certain number of hours or days, you can follow up with another automated email, a phone call, a Tweet, a LinkedIn request, and other reply options.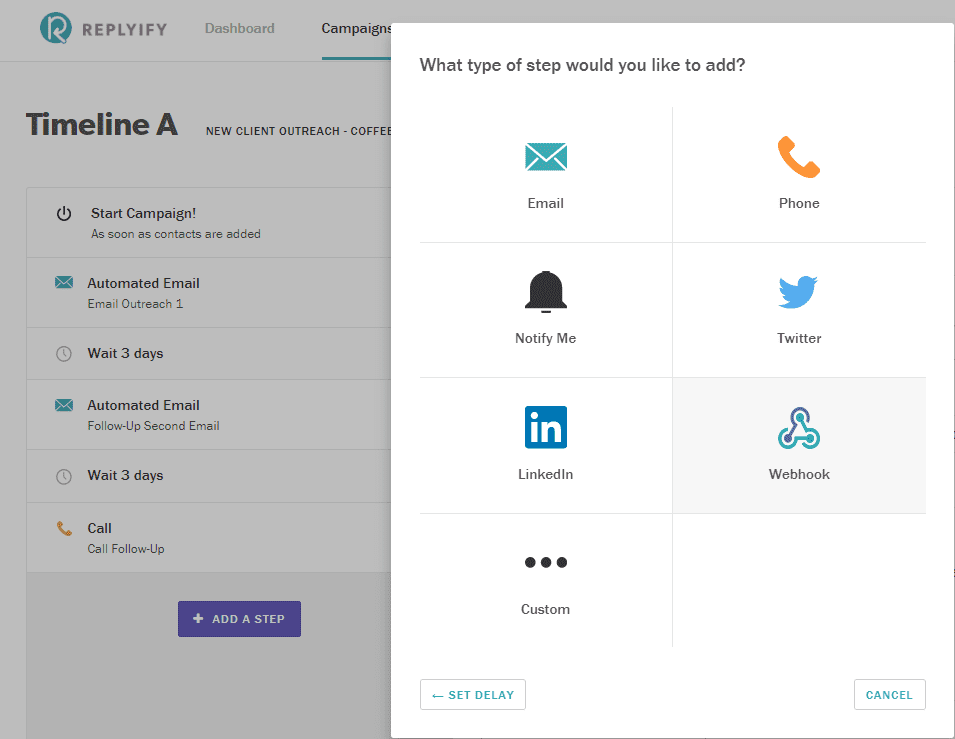 Reporting
Your dashboard gives you an overview of your active contacts, percentage of converted contacts, emails sent, email replies, opens and clicks. Replyify will automatically stop sending to bounced email addresses.
You can also enable real-time, trigger-based notifications to receive an email when a recipient opens, clicks, or replies to an email in your sequence.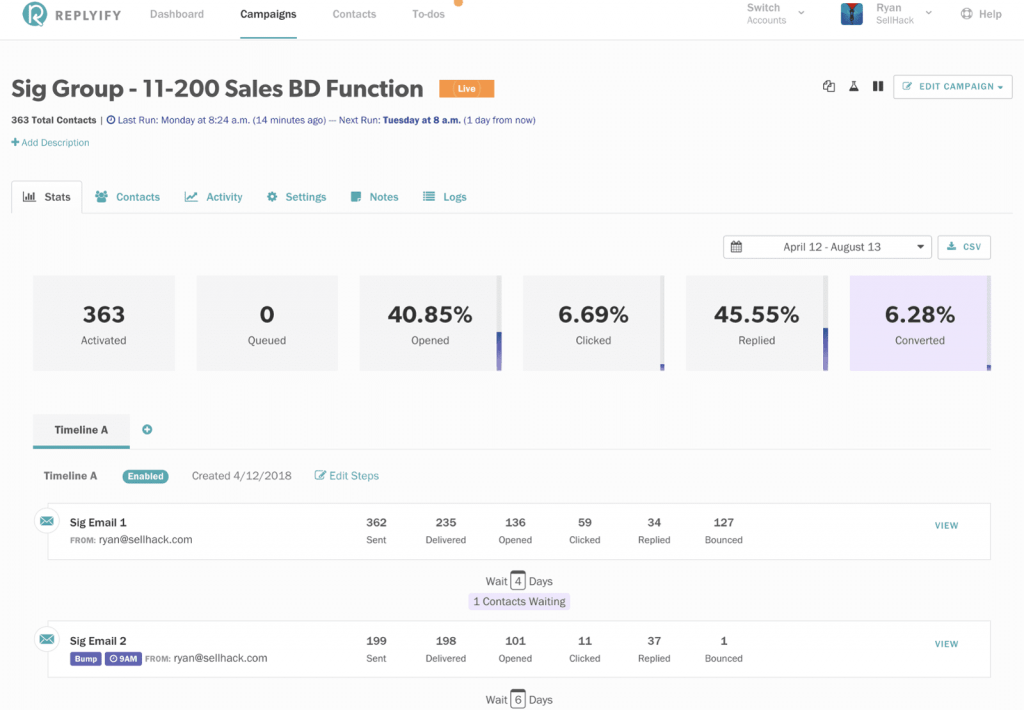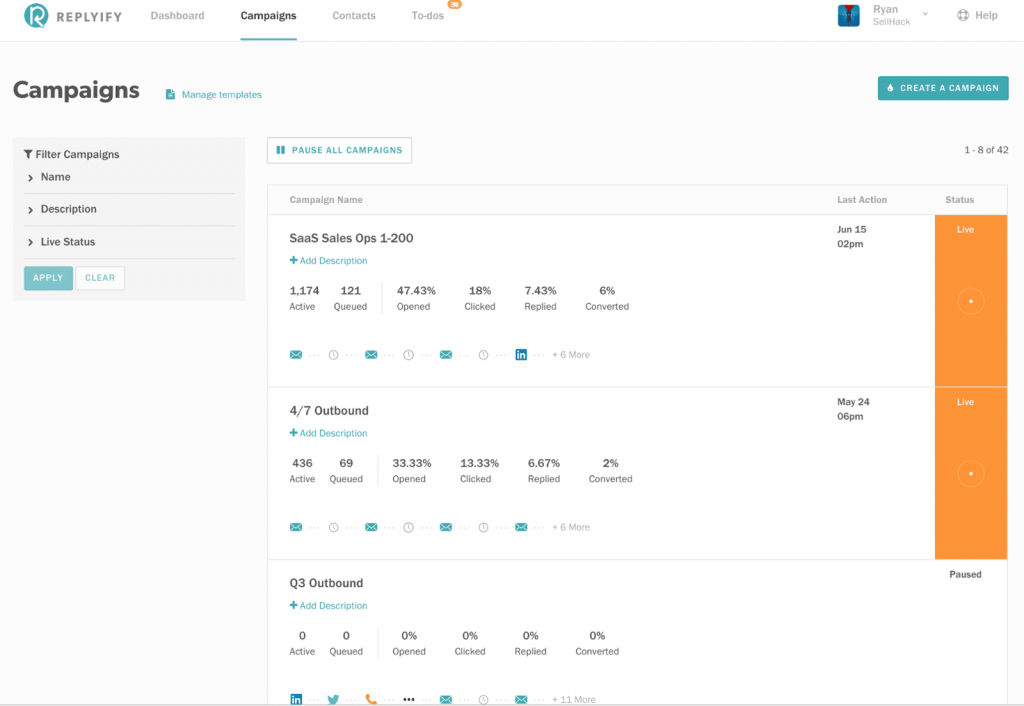 Support

All plans include customer service support.
Help Center with tutorials, in written and video form

Phone call support

Email support

Chat support

Training

Email campaign copy and setup review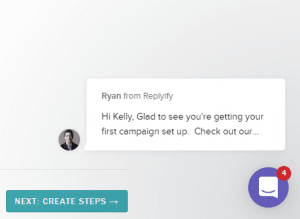 Video tutorial while creating a new campaign step :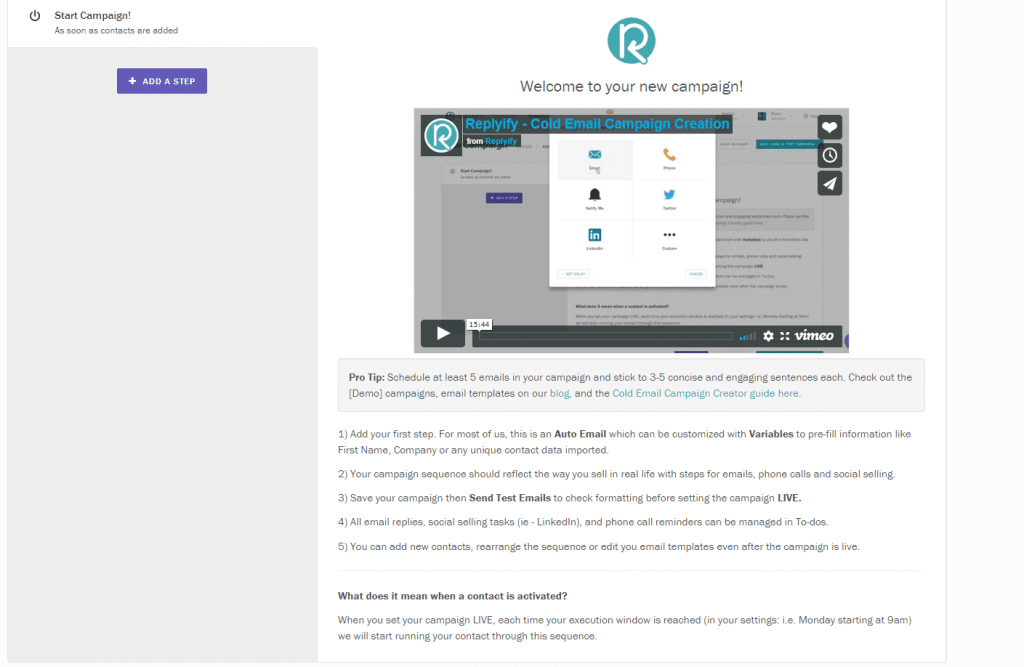 Integrations
Replyify has the ability to integrate with Zapier and Salesforce and add an email contact from your own inbox. You also have the option to add a BCC address to campaigns.
Replyify Offers a Free Cold Email Crash Course
If you're new to cold emails, you can sign up for Replyify's free, 7-day crash course on how to automate your outbound sales emails. They provide recommendations on what programs to integrate with, building your prospect list, how to brainstorm who you're writing to and why, and setting up your cold email campaigns.
The crash course is great for any business to brush up on what cold emails are and how to send the right message to potential customers.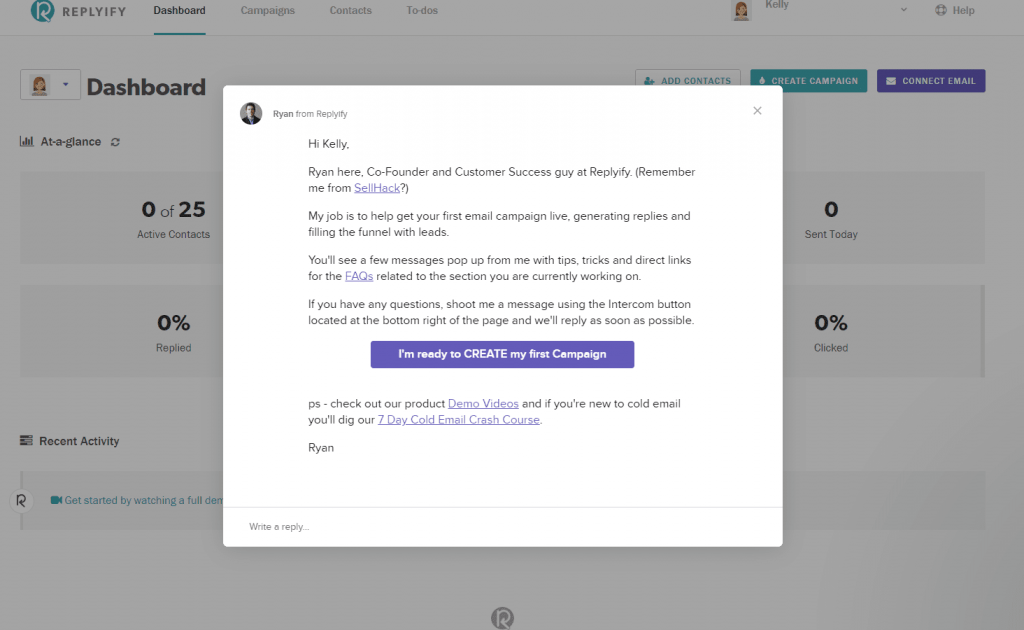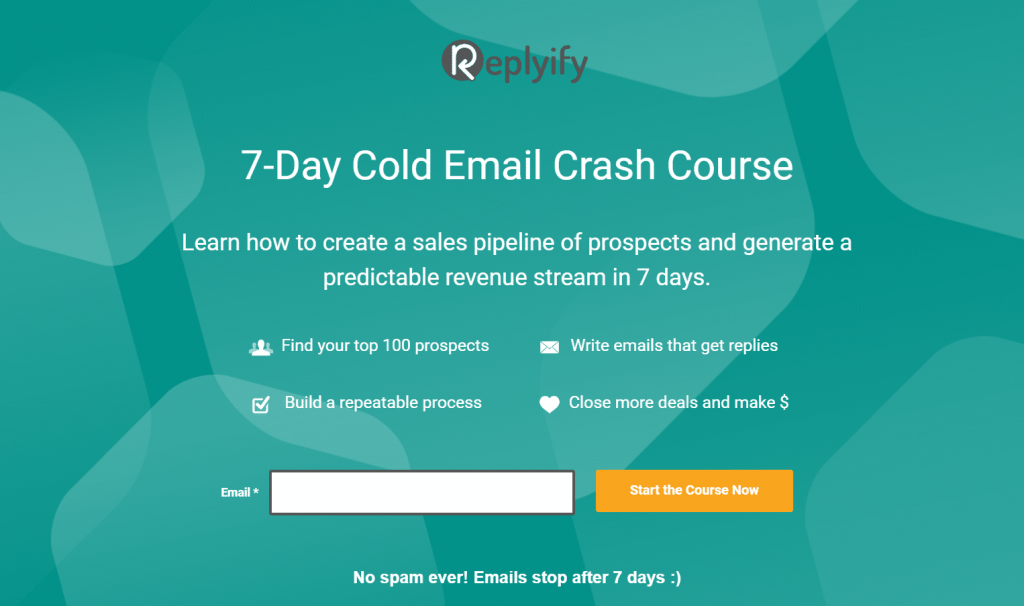 Overall, Replyify provides a lot of great resources for automating cold email outreach. We recommend the platform for anyone – from startups sending their first cold email to large corporations using the platform for the first time.