AMP for Email in 2020: Is Your Email Marketing Program Ready?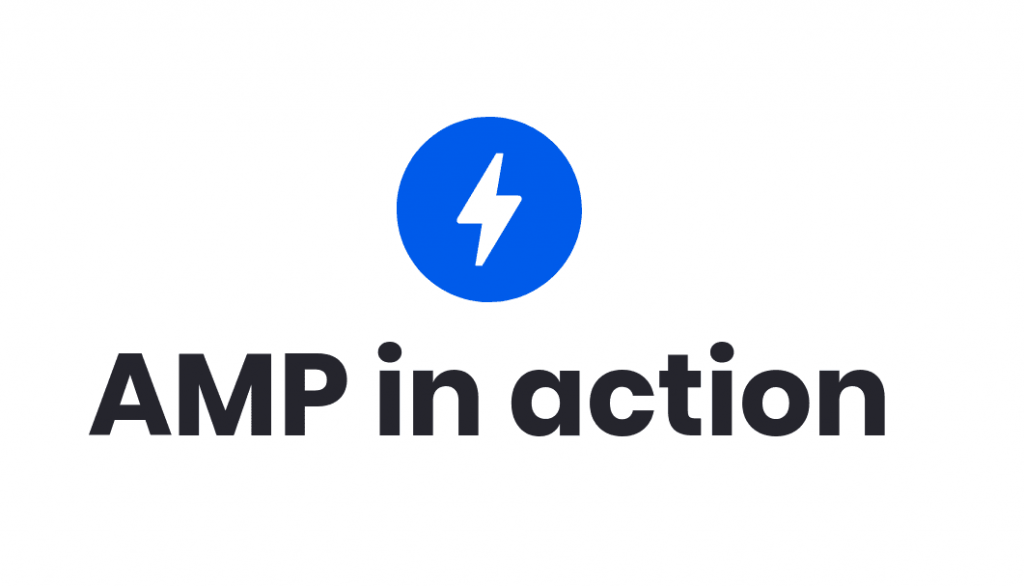 Author : Jennifer Cannon
AMP for Email
Email marketing is one of the most powerful channels that brands and marketers can use to drive customer interactions. HubSpot data indicates that close to 60 percent of marketers say that email serves as their companies' biggest source for return on investment (ROI).

Consumers are accustomed to emails; with 99 percent of consumers checking their email every day, there are frequent opportunities for email marketers to engage with their target audience. New technology swiftly entering the email marketing technology space is set to increase these opportunities as we head into 2020 and beyond.
In the spring of 2019, Google
announced
that it would be enabling AMP for Email. Accelerated Mobile Pages (AMP), also known as dynamic emails, would be available to its Gmail users on the web— a move that could drastically impact how consumers interact with brands' email marketing.
AMP for Email offers more engaging functionality than a traditional, static email by allowing the end-user to take actions — such as unsubscribe or even complete a purchase — directly within the body of an email. Users can engage with content without ever leaving their email messages.
Recently, Gmail
announced
that its Gmail app for Android and iOS would also begin to support AMP for email. The introduction of this new feature support from major players indicates that the future of email marketing is not only thriving but actually looking more innovative — and potentially creating more streamlined revenue for email programs. And by the way, the setting to enable the dynamic email functionality for the inbox user is set to "on" by default.
For email marketers planning email campaigns for 2020, it is going to be imperative that you begin to incorporate AMP for Email to drive conversions. Getting started does not require that you begin to incorporate complex interactions into your emails, however. Consider a simple use case, such as sending your subscribers an invitation to an exclusive (invite-only) online sale and include a call-to-action (CTA) prompting them to RSVP within the email. It is a simple, straightforward approach, but will drive conversions — both for the RSVP and for 
the exclusive online sale.
The travel and tourism industry, for example, through using AMP can drive increased user interactions within emails. Companies can take customers through the whole process of sales and marketing within a single email without ever leaving it. 
Booking.com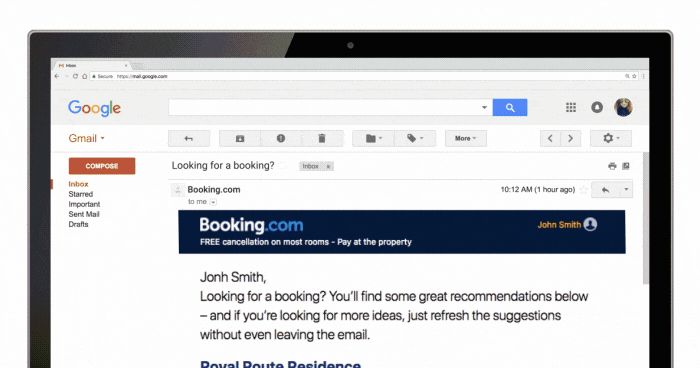 Pinterest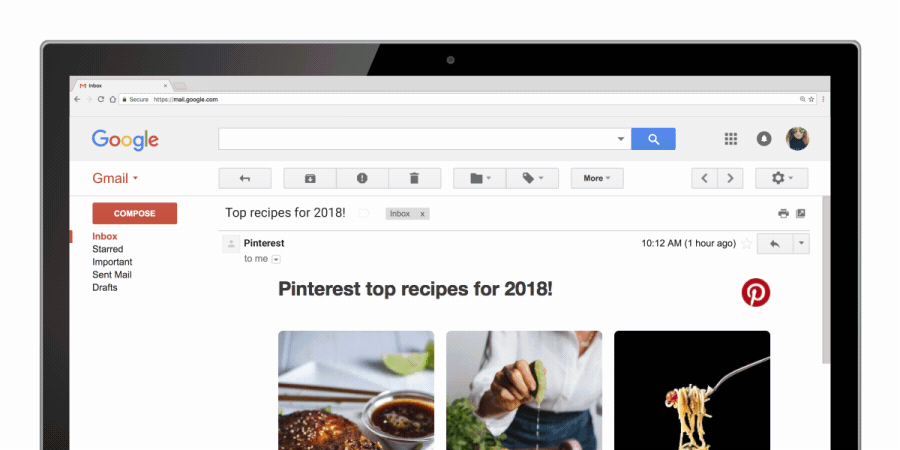 Increased personalization tactics will also drive better results. Consumers expect brands to deliver personalized content, especially when it comes to email marketing messages. Recent Salesforce research indicates that 57 percent of consumers are more likely to share personal data in exchange for a personalized experience. So not only are consumers willing to share data and expecting brands to use it, but they are also more likely to interact with personalized email offers and convert.
Email marketing in our mobile-first environment means that email marketers constantly need to be optimizing their emails for mobile users. The addition of AMP for Email to Gmail's app serves as an example of updates that marketers need to follow and be aware of so that they can test their email marketing campaigns. Industry awareness will be crucial for email marketers who want to stay ahead of their competition.
Email marketing has grown and changed significantly to align with consumer behavior, and that will only continue as technology companies study that behavior to meet consumer needs. Email marketers should not only be following updates in the email space but should look at how other channels, such as voice, could impact their email marketing efforts in the near future.
In order to send dynamic emails to subscribers, a brand's email marketing team must first register with Google. First time you receive the dynamic email in your gmail inbox, gmail may let you know with this message :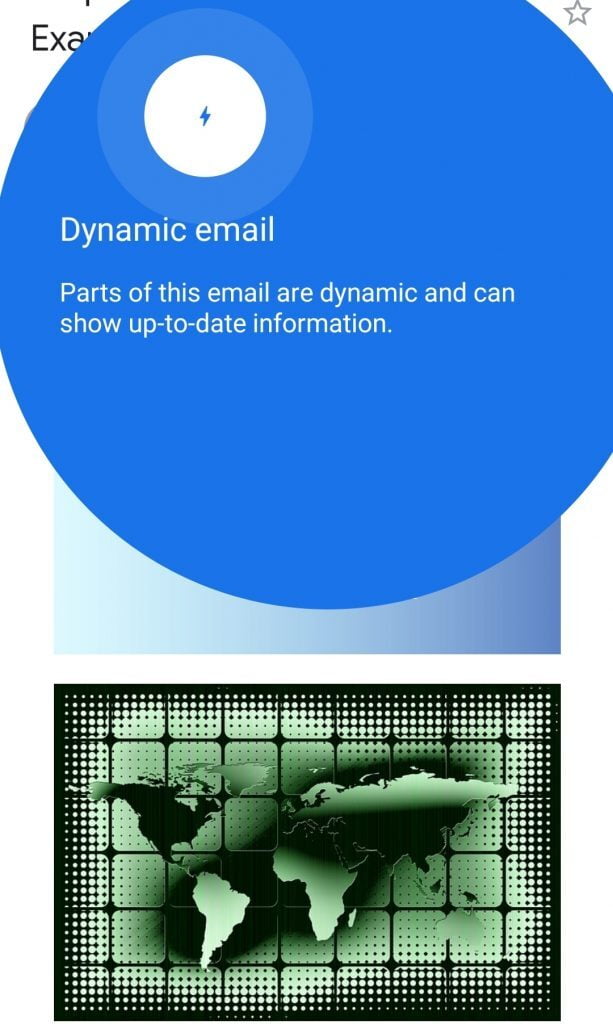 Another example of dynamic email done by Postbox Consultancy Services :
---
---